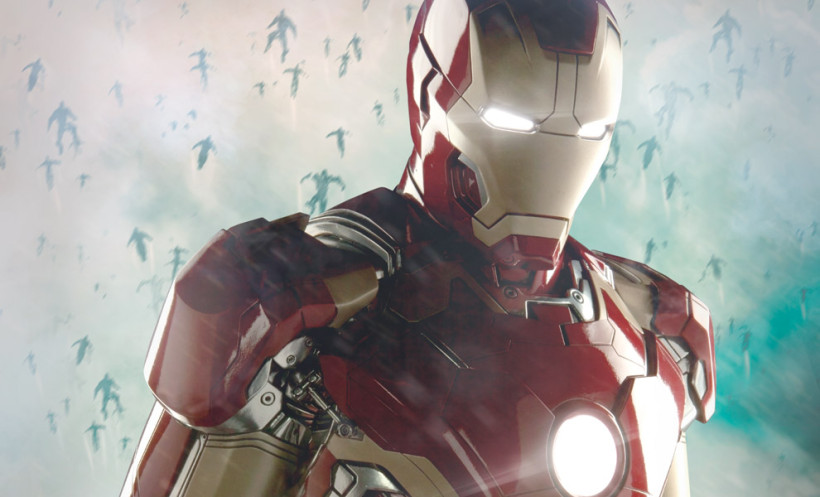 Iron Man has been around for about five decades now. But as a popular character, Iron Man only really burst onto the scene when Marvel nailed the ehro right the first time in the titular 2008 movie. And maybe the suit doesn't make the man, but it certainly has helped Tony Stark shift plenty of Iron merchandise.
Anyway you look at it, Iron Man just oozes great design. Five feature film appearances have resulted in dozens and dozens of Iron Man armour suits, with the most recent prosthesis being the Mark 43 from Avengers: Age of Ultron. And I think I've finally found a version of the suit that will fit me.
First seen in action during the Avengers' exhilarating raid at the HYDRA research base in the opening scenes of Marvel's Avengers: Age of Ultron, the Mark 43 is Tony Stark's latest and greatest!

Measuring three feet tall, this impressive maquette is the very definition of screen accurate, created by the same special effects artists who worked on the film, using original assets as reference.

Crafted from polystone, fiberglass, metal and other premium materials, each suit is individually hand finished with a high gloss paint application and brilliant LED light-up features in the eyes, arc reactor, and repulsor units.

Easy to assemble, and displayed on a themed base straight out of Avengers Tower, get ready to bring home the next generation of Stark Industries technology, proven capable of going toe to toe with Ultron, Earth's greatest adversary yet!
So how much for the replica then? A Stark sum of $2999.99, that's how much. Yikes. That doesn't include shipping for this beast, which weighs in at 98lbs or the world-standard unit of 44.45kg.
Last Updated: October 29, 2015