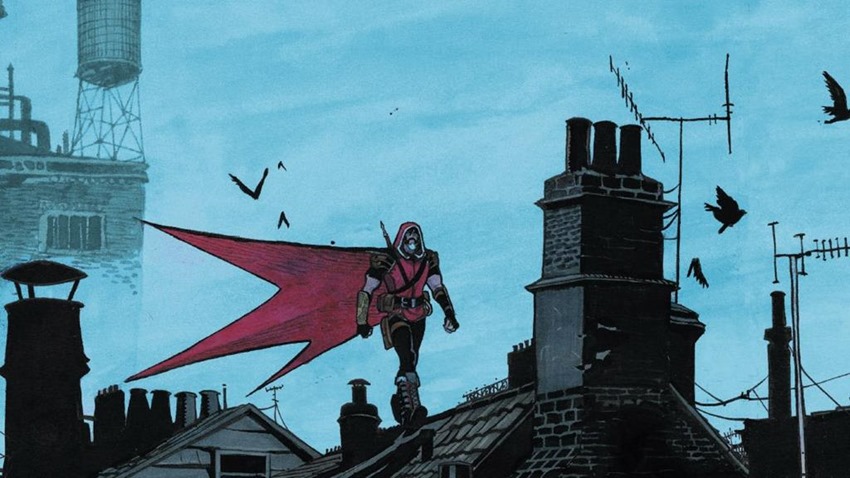 It's Christmas time! Peace on Earth and good tidings to all. Kind of weird, isn't it? Like all good intentions, Christmas has become a more commercialised affair over the years. Every business wants a slice of it, the idea of the season has become marketable and the original idea of jolly ol' Saint Nick has become a bastardised faith of materialism.
In Grant Morrison's Klaus adventures however, Santa Clause isn't some chubby giver of cheap toys who spends 364 days a year toiling away in a North pole factory. He's a warrior, an immortal legend of history who walks the lands and hands out an ass-kicking aplenty to anyone on his naughty list. An annual tradition for publisher Boom! Studios, the last time Klaus handed out a festive beatdown was in 2016's Klaus and the Witch of Winter as the spirit of Christmas found himself jailed in a moon prison by the titular lunar spellcaster of the one-shot.
Having escaped that cosmic jailhouse, Klaus is back this year as he faces his greatest threat yet: The 1980s. Greed is good, Santa is an intellectual property waiting to be exploited and army of Saint Nick footsoldiers are ready to pounce on the masses and steal their children. It is utterly mad stuff, brought to life by the superb art of Dan Mora as the winter wonderland warrior finds himself battling a horde of Pola Cola mascots and a dark reflection of himself from an alternate dimension.
Also, aliens getting high off of liquid imagination because Grant Morrison. Crisis in Xmasville draws its inspiration this year from the classic image of Father Christmas that Coco Cola created in the 1920s and 30s, with the end result being a done-in-one tale of consumerism taking to a logical extreme as Klaus finds himself battling not only pale imitations of himself but also a more sinister mirror of his legend.
I freakin' dig it. Klaus And The Crisis In Xmasville is out right now, and if you're keen on catching up with the original mini-series that gave birth to the not-so-jolly slay-rider, then give this link a click. Merry Christmas everyone!
Last Updated: December 4, 2017