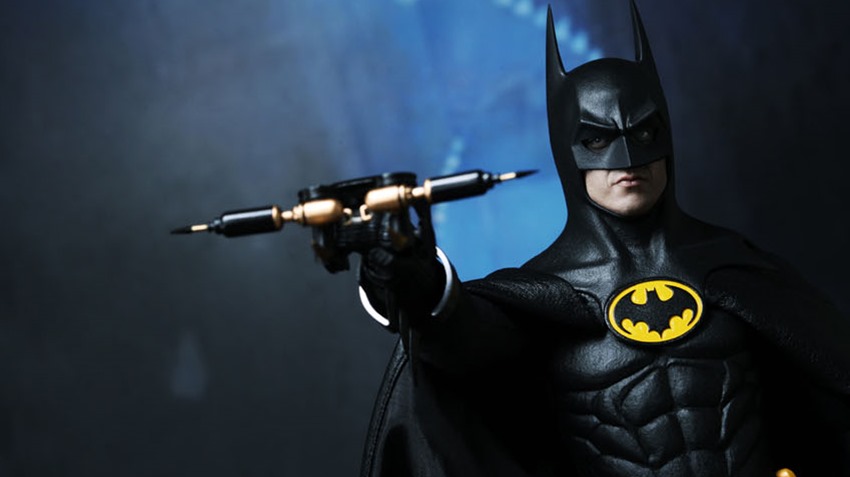 This is maybe a cruel unboxing when I think about it. Crueller than the usual lot anyway, because 9/10 the reason why any of us can't have cool stuff is because we can't afford it. But with Hot Toys figures, it's a different matter entirely. If there's one thing that you need to know about the Hong Kong manufacturer of toys that are this close to jumping beyond the uncanny valley scale, is that they actually do live up to the promise of being limited.
Once a run is over, that's it. Hot Toys moves onto the next project and eBay gets flooded with opportunistic scalpers. The prices layered on these figures when they come out of the Hot Toys factory fresh is already ludicrous enough, but on auction and forum sites, you'd have to be pretty desperate or silly to pay those figures.
Fortunately, I'm an idiot. I was lucky enough this year to find one of my most sought-after figures up for grabs on a forum this year. Even better, I had the means to secure and ship it thanks to some international connections of mine. And which figure was that, you ask? Simply the finest Batman in the best costume: Michael Keaton in his 1989 Batman outfit.
I've always loved that particular incarnation of the batsuit for its sheer simplicity yet subtle complexity. A black rubber outfit and a dramatic cape, balanced by the right amount of yellow. The version I got in sixth-scale form? It's all that and a bag of bat-chips. There's one or two areas that I could complain about like the puffy cape or the back of the cowl, but overall this is a phenomenal figure. Which I unboxed in the video above from inside my own Batcave. I paid a pretty penny for this figure, and I can say this with absolute confidence: I don't regret doing that at all.
And with four Batmen in my collection, I only have another six to collect to complete this particular set. Hahahahaha,I'm going to die surrounded by expensive toys please send help hahahahaha.
Last Updated: March 2, 2017