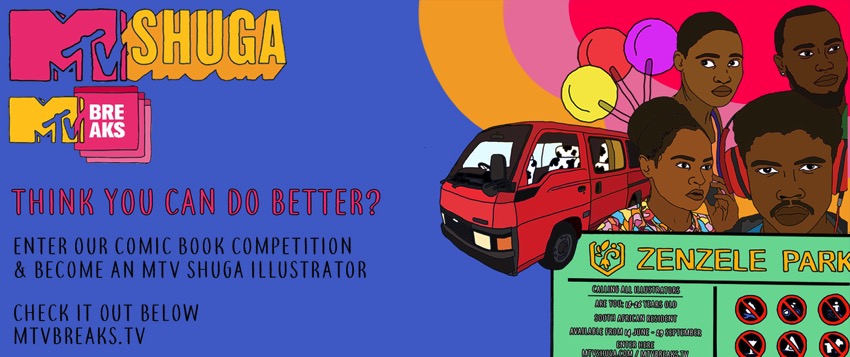 We all harbor secret dream careers. Some of you might dream of one day becoming an astronaut, or sailing off as the captain of a ship. Some of you might just have a skill you wish to master one day, like Gavin with the English language. But if your dream includes making comic books, this might just be your big break.
According to the PR that hit my inbox, MRV Breaks is searching for creative illustrators and colorists to recreate the award-winning TV series, MTV Shuga, into an original comic book. Here are the copy and pasted details:
Draw one of the MTV Shuga: Down South characters and upload it to Instagram, using the hashtag #MTVShugaComicBook. Check out mtvshuga.com for reference.

Your entry will be judged by a panel, including the renowned visual artist Loyiso Mkize, who has specialised in both illustration and painting and is the founder of Loyiso Mkize Art. He has been on the comic book scene for nearly 10 years and has been involved in numerous South African comic books, including Supa Strikas.

If you fancy yourself the next Loyiso, you need to be between 18 and 25 as well as a South African citizen to enter the competition. You also need to be available from 14 June to 29 September and should not have worked professionally as an illustrator before.

Not only will you have the opportunity to get your work produced on an original MTV Shuga comic, but the winner will be mentored by the award-winning Loyiso and will receive R5000 towards tuition fees.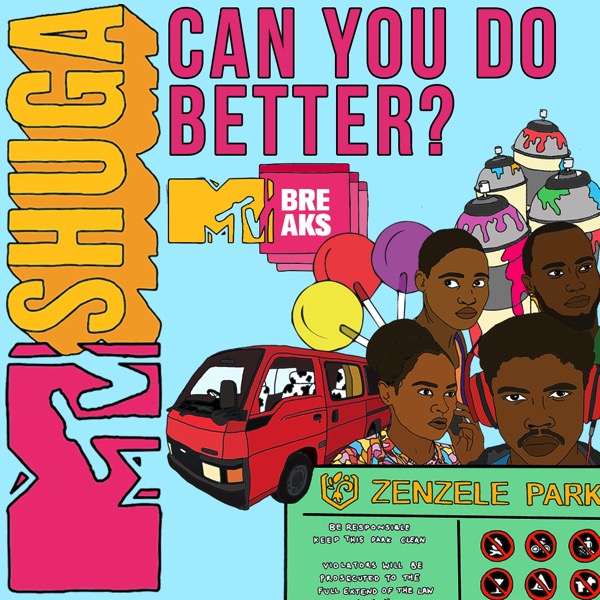 This may sound silly – getting a bit of work in a comic book, working with an artist and getting some money towards tuition fees, but this could be the start of a big break. Everyone needs to build a portfolio of work, and getting in with Loyiso Mkize could yield more than just this competition. Supa Strikes is a surprisingly popular comic, read across the African continent. Just imagine winning this competition and getting brought on to help on one of the other titles in his stable of comics.
So, if you are between 18 and 25, or know someone who is and wants to get into comic book art, go enter now. You can find more details over here. Also, if you've never watched MTV Shuga before, here is an episode to help get those creative juices flowing.
Last Updated: May 31, 2017