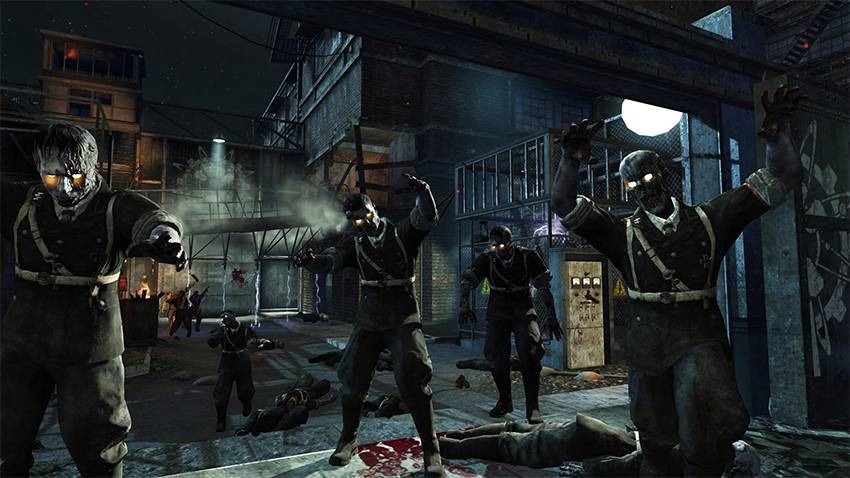 Today is the day that scores of Call of Duty: Zombies fans have been waiting for. It's the release of Black Ops 3's Zombie Chronicles DLC, which adds maps from just about every one of the previously undead-infected subgames.
"Zombies Chronicles is really about the community that made Zombies what it has become today," said Jason Blundell, Co-Studio Head, Treyarch. "Together, we've been slaying the undead for nearly ten years, across different game consoles, and Zombies Chronicles is really about bringing all of those fans together. If you played these maps before on previous consoles, you're getting a new, stunning and challenging experience – if it's your first time, this is eight definitive experiences of our Zombies storyline, all in one place."
It comes packed with 8 Zombies maps for your gruesome enjoyment.
From Call of Duty: World at War: Nacht der Untoten (Abandoned Bunker), Verruckt (Wittenau Sanitorium) and Shi No Numa (Jungle Swamp)
From Call of Duty: Black Ops: Kino Der Toten (Theater of the Dead), Ascension (Soviet Cosmodrome), Shangri-la (Exotic Jungle Shrine) and Moon (Lunar Base)
From Call of Duty: Black Ops II: Origins (WWI France)
Yes yes, we know that you mostly just want Kino Der Toten back. Here's your chance. We have one PS4 code (EU) for Zombies Chronicles to give away. All you have to do is fill in this form, stating which of the 8 old zombies maps is your favourite, and the code could be yours.
[contact-form-7 404 "Not Found"]
We'll do the draw on Monday 22 May, 2017. Good luck!
Last Updated: May 16, 2017