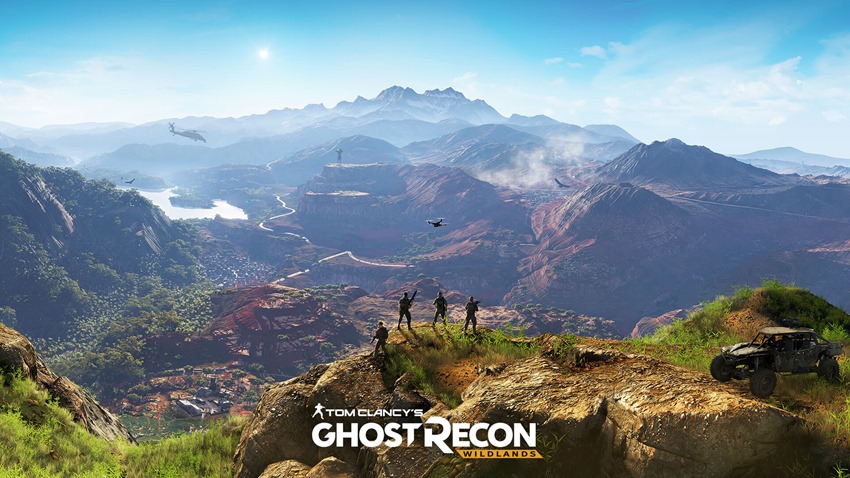 The Ghost Recon: Wildlands beta has come to an end, but that doesn't mean the fun needs to stop. Ghost Recon Wildlands brings its open world, tactical, best-experiences-in-co-op gameplay to PCs and consoles next week. To celebrate that, there's a Ghost Recon Wildlands launch event. It's a strictly invite-only affair – and will involve a day of airsoft, and the opportunity to shoot Gavin the in face.
If ever there was a reason to enter a competition, this would be it. We've got a spot for one winner and a friend to join us for a day of shooting at each other in a remote location in Gauteng. Yes, this means that the competition is only open to people who reside in Gauteng, have their own transport and because shooting is involved, are over 18.
The event takes place this Saturday, 4 March and is – as I said – an entire day of airsoft and shenanigans.
Worth it though, because you get to shoot Gavin in the face. All you need to do to be in contention is fill out this form. And dream as I do, of shooting Gavin in the faaaaaace.
Error: Contact form not found.
If you're not in Gauteng, and this makes you sad – keep an eye out, as we'll have more Ghost Recon goodness to give away that isn't restricted to Jhb. It doesn't involve shooting Gavin in the face though.
Last Updated: March 1, 2017