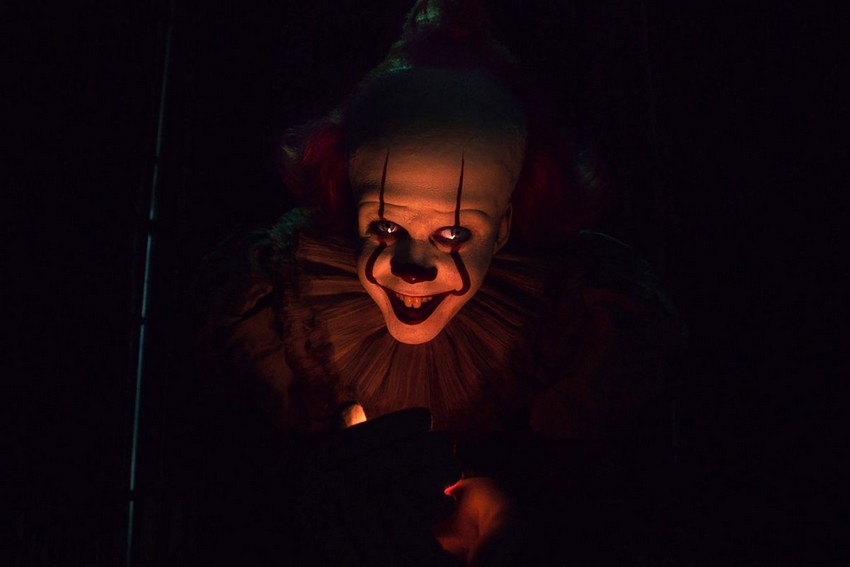 When it comes to rewarding you folks with awesome prizes, we don't clown around. But now, thanks to our amazing partners at Empire Entertainment, we actually will!
It: Chapter Two, the follow-up to director Andy Muschietti's record-breaking 2017 horror blockbuster adaptation of the classic Stephen King novel, will be scaring its way into theatres on 5 September, taking us back to the town of Derry as the Losers Club try to finish the battle against the evil Pennywise the Clown that they first started 27 years before. Boasting a star-studded cast to play the adult versions of the kids from the previous film, It: Chapter Two looks to be ramping up the nightmares as you can see in the trailer below.
Ooh, that looks so good. Know what will make it even better though? If you had your own It: Chapter Two swag to go along with the awesome movie! And that's where we can help you out today as Empire Entertainment has given us three amazing hampers of merchandise worth R1000 each to give away. Check out the content below:
Giant laptop decal
Pennywise keychain
1.5″ Spinner Pin
Earbuds in leatherette bag
Cotton Sublimated tote bag
3D Pennywise mug
Dashboard Pennywise
LED Balloon lamp
Balloon sling
Custom colour block backpack
Set of three 7″ x 9″ journals
So what do you need to do to be one of the three lucky people to get your hands on this amazing merchandise? Well, as per normal, we've got a form below that you just need to complete with your details. And like our usual policy dictates only one entry per person will be considered valid to go into a draw. However, there's a plot twist!
If you want to stand a better chance of winning then all you need to do is post your best It inspired pic in the comments below, or tag us on Twitter or Facebook. So don that makeup and wig and get your creepy clown on, or get a red balloon and yellow raincoat to do a Georgie impersonation, or maybe even show us your squad's version of the Losers Club. Whatever you do, as a reward for your efforts, you will automatically get an extra THREE entries on top of anything done via the form. Simple as that!
So enter the form and then get to work on causing Darryn's coulrophobia to flare up by clowning around on the internet! We can't wait to see what you come up with. Entries will close on midnight of Wednesday, 21 August. Winners will then be announced the next day.
Thanks once again to Empire Entertainment for making this competition happen!
Last Updated: August 7, 2019