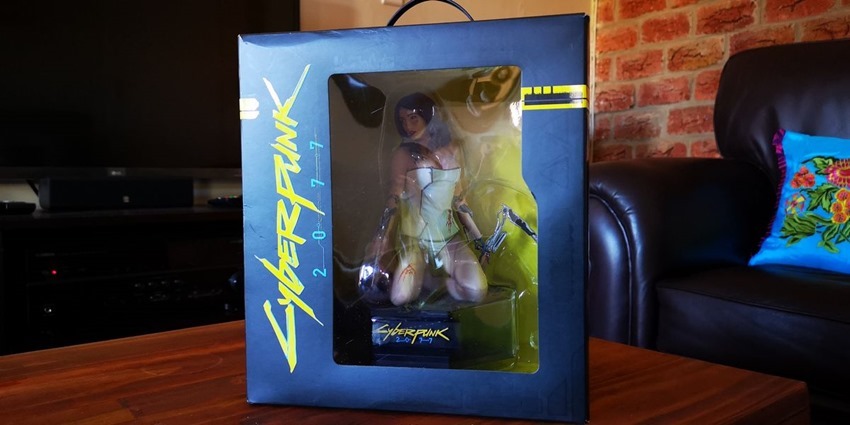 At E3 this year, press and industry folk got to see an exclusive live demo of CD Projekt Red's incredibly anticipated game, Cyberpunk 2077. What you may not know is that aide from that, CD Projekt Red also gave every attendee a nice little Cyberpunk figure to take home.
Only available at E3 so far, they're a pretty hot commodity that people have been trying to flog off on eBay for up to $500. The figure features the woman shown in the very first trailer for the game, complete with her Mantis Blades that we got to see in action in the behind-closed-doors demo.
It's not a bad little statue, but it is very exclusive, and just one of the sorts of things we sometimes get as press that consumers can't usually get their hands on. We'll be giving it away to one of you though.
Yup, that's right, we've got one of these to give away, lovingly smuggled all the way from Los Angeles. It's actually currently still in Alessandro's luggage as he begins to make his way back from an extended stay in San Francisco, and if it doesn't get stolen from that luggage, you could win it. As a note, the box may or may not be slightly damaged in transit, and if the thing does end up being stolen by airport staff, then we reserve the right to withdraw the competition (sorry, but we do have to cover our bases here). The one you'll be winning is not this already unboxed specimen – yours will be shiny and brand new.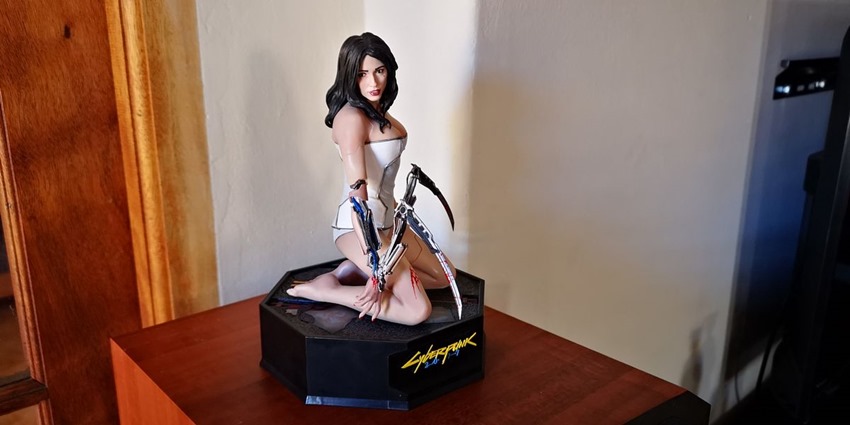 All you have to do is fill in the form below, and tell us in the comments why you need it for a bonus entry. You're allowed one entry per unique email address, and you must be in South Africa, because there's not a chance we're paying to ship the thing overseas. Sorry!
Competition closes on July 8, with the winner announced on July 9. If you don't see the form above, and you're on your phone, scroll down and tap on "view non-amp version"
Last Updated: June 25, 2018