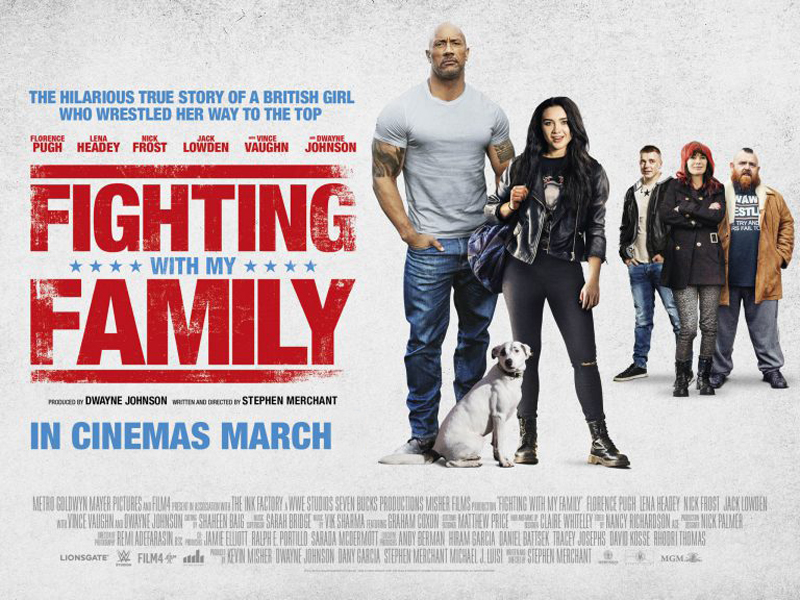 As you may have noticed, we have a thing around here for professional wrestling. Well, specifically, Darryn has a thing for it, as I've long stopped following the soap operatic exploits of the likes of the WWE. There was a time though, back when that organization was still the WWF, where I was just as obsessed as my colleague, following every choke slam, every little bit of sweet chin music. Heck, like most young wrestling fans, I even set up my own matches with my friends in rings made out of old mattresses and bedding.
That's as far as we took it though, but for some that's not enough. That was the case for Paige, a young upstart from an established British wrestling family who would go on to achieve and exceed her dream of competing in the WWE. And now we get to see her incredible journey from 13-year old regional wrestler to two-time WWE Divas Champion come to life in the upcoming true story comedy-drama Fighting With My Family.
Based on a true story, FIGHTING WITH MY FAMILY follows reformed gangster Ricky, wife Julia, daughter Paige and son Zak as they make a living wrestling together in tiny venues. When Paige and Zak get the opportunity to try out for WWE, the family grabs a once-in-a-lifetime chance to turn their wildest dreams into a dazzling future. However, brother and sister quickly discover that to become superstars, both their talent and their relationship will be put to the test.

Starring Florence Pugh, Lena Headey, Nick Frost, Jack Lowden, Vince Vaughn, and Dwayne "The Rock" Johnson, FIGHTING WITH MY FAMILY is a heartwarming and smart comedy that proves everything is worth fighting for when it comes to family.
Fighting With My Family has already debuted at Sundance Film Festival to fantastic praise. With a 92% Fresh rating on RottenTomatoes, it has been hailed as one of the better sports movies of recent times, with pundits applauding director Stephen Merchant's witty and touching approach and Florence Pugh's heartfelt performance as the young Paige. It hits theatres on 15 March, but thanks to the kind folks at Empire Entertainment, we're offering some of you the opportunity to get to see it a day earlier and, more importantly, for free!
We have two screenings in Cape Town and Johannesburg respectively, both held one day before release, the details of which are below.
CAPE TOWN
Cinema: Ster- Kinekor Tygervalley 5
Screening date: Thursday, 14th March 2019
Time: 19:30
JOHANNESBURG
Cinema: Ster- Kinekor Sandton 11
Screening date: Thursday, 14th March 2019
Time: 19:30
To stand a chance to get a double ticket to the screening, all you have to do is enter your details below, remembering to please select which city you would prefer. We will do a random draw for the winners on Monday 11 March, and notify them via email.
BUT WAIT, THERE'S MORE! Much like there's always a wild twist in WWE matches, we're introducing one of our own! In fact, you could call this our own "Money in the Bank" match! Anybody who hits us up on social media, either on Twitter or Facebook, and gives us their best dressed-up impersonation of a professional wrestler (video being preferable) along with the hashtag #FightingWithMyFamily, will immediately score themselves two sets of double tickets without needing to go into the draw. That's four tickets in total instantly, so you can go watch this movie with your family instead of just fighting with them! We will even provide the free popcorn and soda!
Please note: This competition is only open to residents in South Africa, and only one entry per person will be allowed. And finally, once again, thanks to our partners at Empire Entertainment for this opportunity!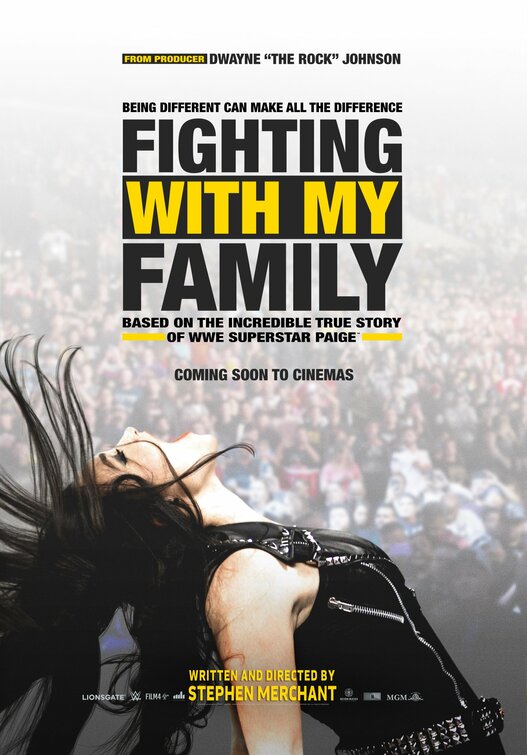 Last Updated: March 1, 2019