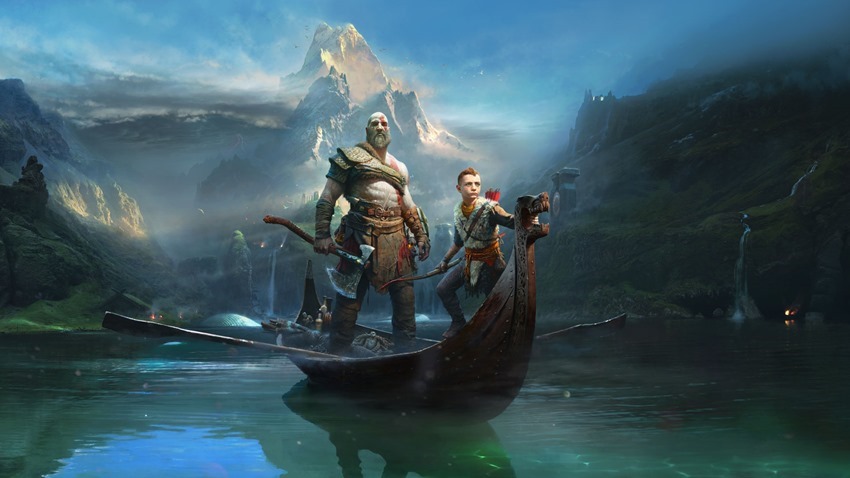 The new God of War has been five years in the making. It's a big change for Kratos; not only has he switched over to a new Pantheon of gods to kill, but he's also got a son in tow. In a world with new gods and monsters, Kratos must teach his son Atreus not only to survive but also prevent him from making the same mistakes. It's got everything you'd expect from God of War and more – with a strong narrative, a dark world and unflinching, brutal combat.
Critics have already hailed it as one of the best games of this generation. Says Polygon, giving it 10/10:
"A decade ago, director Cory Barlog helped establish the God of War franchise as an iconic gory and debaucherous video game romp. While its antihero, Kratos, had pathos (he killed his wife and daughter in a fit of rage, his skin forever grayed by their ashes), it served little dramatic purpose, rather existing as a grimdark excuse for his god-slaying and orgy-having ways. Barlog — now older, a father — has returned to the series with a bundle of talented designers, many of whom served on the earlier games, to make good on that rich but neglected potential at its core. There's still plenty of gore, but the now the guts have meatiness."
To celebrate its impending release, we've got a Limited edition of the game to give away, thanks to our friends at Ster-Kinekor Entertainment:
The Limited Edition contains:
God of War PS4 Game in a Steelbook Case embossed with Huldra Brothers symbol
Physical Art Book by Dark Horse Comics
Digital Content
Exile's Guardian Shield
Death's Vow Armour Set
PS4 Dynamic Theme
All you have to do to enter is fill out the form and answer the easy-peasy question.
It's similar, but not too similar, to the God of War press kit we recently unboxed
Last Updated: April 13, 2018