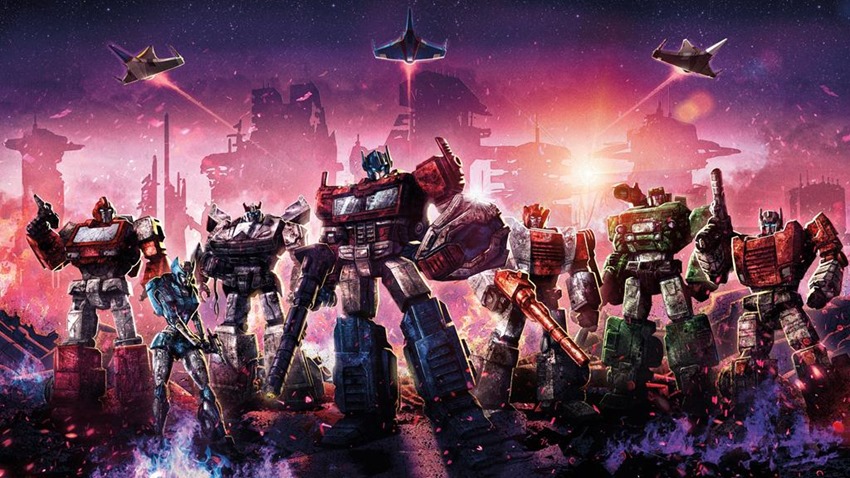 The silliest of seasons is around the corner, and if you're anything like me then you're probably wanting to go toys shopping…for kids yeah definitely kids. It's not all these toys are for me, Adult Police. I'm a functioning member of society! That being said, getting the toys you (and by extension) your kids want isn't always easy. Action figures are always a great buy, but with the premium choices available flying off store shelves you don't want to be the dad who gave your kids the lame knock-off goods in a last-ditch attempt to be cool.
If there's one line of action figures that are destined to be HOT this year, it has to be the latest range of Transformers. While the CyberVerse line is ideal for the youngest members of the family, the current Siege: War for Cybertron toys may be the best figures that Transformers fans have ever gotten their hands on.
They're classic Autobot and Decepticon icons, retooled and outfitted in all manner of awesome new gear that harkens back to their chunkier roots while also throwing a good splash of modern design onto their frames. Want one? Well we've got two of them to give away thanks to the folks at Hasbro. Here's what you can stand to win:
The Generations War for Cybertron trilogy introduces an expansive ecosystem of collectible figures. Featuring classic G1 characters, War for Cybertron: Siege plunges fans into the epic fight to survive on the final day of the Autobot and Decepticon battle to control Cybertron. The time of peace is gone. Cybertron is a war-torn battlefield, overrun by the fighting between two factions: the Decepticon resistance army and the Autobot counter-resistance fighters.
Autobot Hound
Decepticon Brunt
Want one of these guys? Entry is easy! Just fill out the form below, and we'll announce a winner next week. Competition is open to anyone provided that they have a valid South African address and aren't Decepticon sleeper agents waiting for the perfect chance to strike when our guard is down.
Last Updated: November 11, 2019