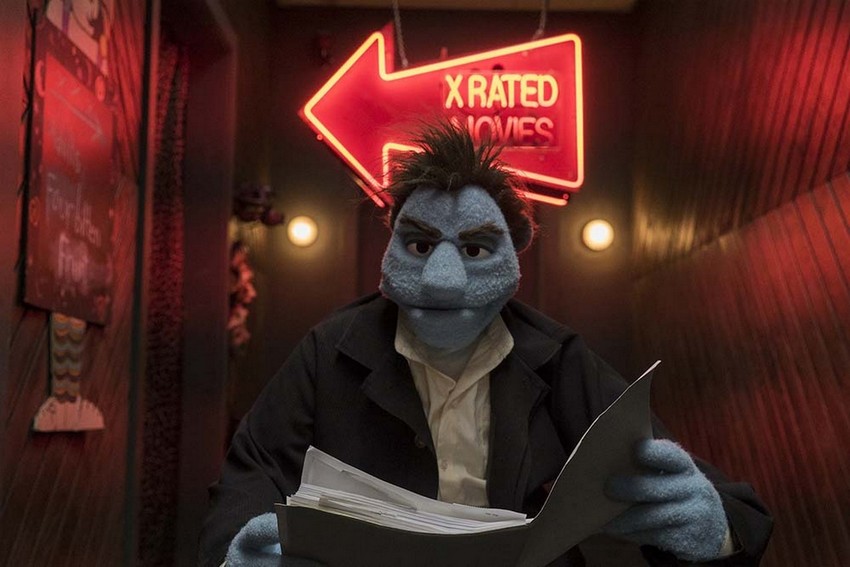 Did you ever watch an episode of The Muppets or Sesame Street and think "This is great, but it would be so much better if everybody swore like sailors and there was bloody violence and sexual content all over the place?". If you answered yes and are under the age of 18, then I really hope your parents are reading this as well and will be sitting you down tonight to have a good long talk. As for the consenting adults in the room though, you're in luck as The Happytime Murders will soon be here to scratch that oddball itch of yours.
Directed by Brian Henson, the son of Muppets creator and puppeteering legend Jim Henson, The Happytime Murders is the upcoming R-rated crime-comedy described as "No Sesame. All Street." by the film's official logline. Set in a world where puppets exist but are generally reviled by human society, this "filthy comedy" kicks off when a serial killer starts murdering the members of an old puppet TV series called The Happytime Gang. One of those victims turns out to be the brother of acerbic puppet ex-cop turned private-eye Phil Phillips, forcing him to team up with his former human partner Detective Connie Edwards (Melissa McCarthy) to try and solve this case. It's like Who Framed Roger Rabbit? but with puppets instead of cartoons and a whole lot more swearing. Check out the trailer below.
The Happytime Murders officially hits South African cinemas on at the end of August, but we're giving you guys an opportunity to check it out a day earlier and all for free! Thanks to the awesome folks at Empire Entertainment, we will be hosting a special preview screening and you can join us:
Screening date: Thursday, 30 August 2018
Location: Cape Town – Cavendish Mall Ster Kinekor
Time: 19:30
Free popcorn and soda will be provided
To win a set of double tickets to the screening all you need to do is enter your details below. Please note though: Only one entry per email is valid! We will be drawing the names of the winners on Friday, 24 August 2018, and contacting them shortly thereafter.
We will also be giving those in attendance a chance to get a little famous online, as Empire Entertainment has requested that we film some reactions from those in attendance after the film. This footage will be spliced together into a promo piece for the movie, so please don't be shy. We're looking forward to having a blast with you guys with The Happytime Murders in a couple of weeks. And once again a big thank you to Empire Entertainment for making all this possible.
© 2018 STX Financing LLC. All Rights Reserved
Last Updated: August 3, 2018