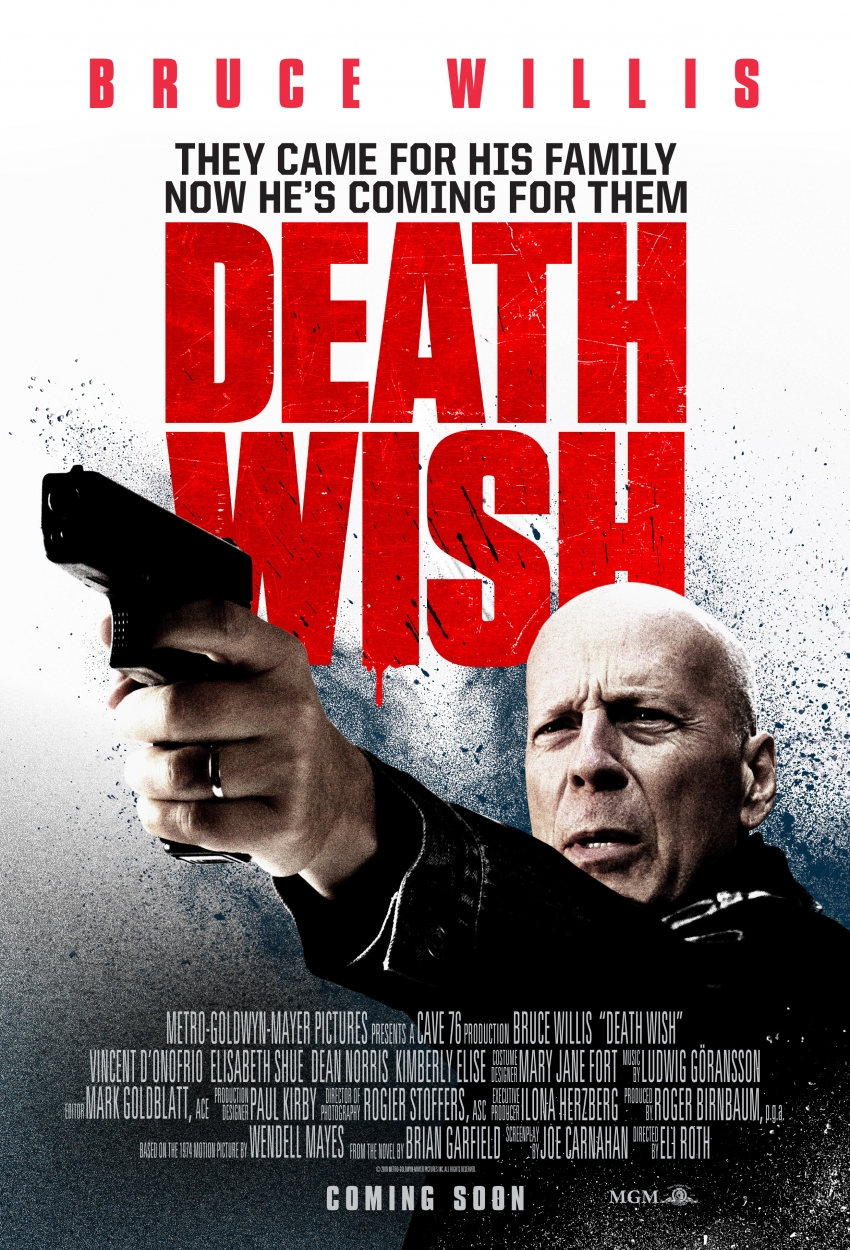 Hey, everyone! Now some of you may remember attending the screening for Den Of Thieves, a movie that many of you rather liked. If you happened to be in that screening you may remember a rather fun and crazy looking trailer for Eli "Hostel" Roth's remake of the 1974 classic vigilante thriller Death Wish which turned Charles Bronson into a US star. Well, we now have a screening for the modern remake with Bruce Willis so that you can see how he and the rest of the movie measure up! Have a quick look at the trailer below and tell me you are not interested.
Dr. Paul Kersey is a surgeon who often sees the consequences of the city's violence in the emergency room. When home intruders brutally attack his wife and young daughter, Kersey becomes obsessed with delivering vigilante justice to the perpetrators. As the anonymous slayings grab the media's attention, the public begins to wonder if the deadly avenger is a guardian angel – or the Grim Reaper itself.
Well, that looks slightly different to the original version, doesn't it? It should still make for an entertaining night out though, so we're hosting another evening with our good mates at Empire Entertainment for you and a plus one! Simply fill in the info below and come join us.
Error: Contact form not found.
Date: 8 March 2018
Time: 19:30
Where: Ster Kinekor, Cavendish Square, Cape Town
We look forward to seeing you! And remember, we want your feedback for the review! See you soon!
Death Wish officially opens locally in theatres on 9 March and also stars Vincent D'Onofrio, Elizabeth Shue, Dean Norris and Kimberly Elise.
Last Updated: February 26, 2018