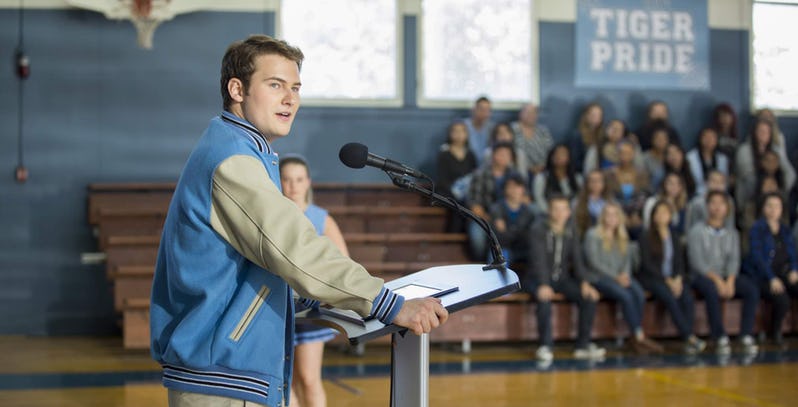 Some TV shows just don't know when to quit. They may start off great, but as writers try and build new stories to keep viewers interested it can often grow very tiring which is often why many of the best series only last for a few seasons and go out on a high before the inevitable slump. One such series that shouldn't have even existed beyond its first season is Netflix's 13 Reasons Why. Somehow, it's been renewed by Netflix for a fourth season before the third season even airs.  
The series, based on Jay Asher's 2007 novel of the same name, was built on the premise of a young girl Hannah Baker (Katherine Langford) who committed suicide and left 13 notes for people to explain the reasons why packed a punch in its first season as it unlocked a huge series of events that led up to its controversial ending. The problem though is that once we know the reason for Baker's suicide and those involved, there isn't much more to the story.
However, with the show proving to be such a massive hit for Netflix they decided to continue the story, even though the novel was now covered, and framed the story around the court case that followed. As a season, it ended up missing the mark and although the second season tackled some big topics, it all felt unnecessary.
And now for its third season, the series is taking a completely different direction, that this time will focus on the murder of Bryce Walker (Justin Prentice), the main antagonist from the first two seasons. This season is going to take the form of a 'whodunnit' and likely follow the formula of the first two seasons where each episode places emphasis on one of the characters that unravel the story along the way.
 To be honest, if the series is going to continue, taking the focus off Hannah Baker and placing it elsewhere is a good move. However, this whole thing still feels stretched as characters are now going beyond their initial setup and this could be a series that is simply another slog to get through. Still, Netflix seems to be impressed with the new direction of the show as Variety has reported that the show has been renewed for a fourth season by the streaming service.
13 Reasons Why season 3 is scheduled to premiere later this month on August 23rd. Hopefully, it can reinvent itself in a great way otherwise I can easily think of 13 reasons not to watch it.
Last Updated: August 2, 2019