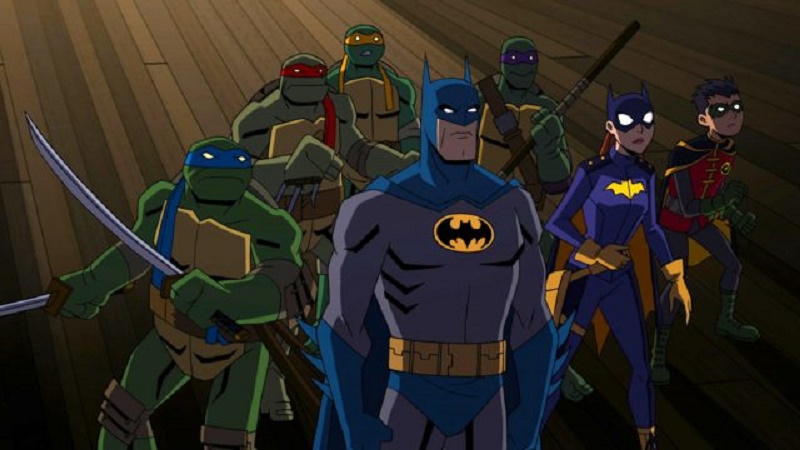 Aquaman and Wonder Woman aside, Warner Bros certainly get a lot of flak for the disappointing handling of their DC Comic live-action movies. After all, they turned what could've been great character and stories into an attempted copy and paste of the Marvel formula and ended up ruining the essence of the comic book characters themselves. Not all Warner Bros DC movies are victim to this mistake, with Warner Bros Animation in particular continuing to please fans with their stories sticking a lot closer to their comic book source material.
Warner Bros Animation Studios is about to take on another big comic book cross-over of their own though, with SyFy reporting that Warner Bros Animation and Nickelodeon are teaming up to make a Batman and Teenage Mutant Ninja Turtles cross-over movie. It sounds like a horrible idea, but will still see the studio sticking close to their comic book origins as the movie will be an adaptation of James Tynion IV and Freddie William II's comics miniseries Batman/Teenage Mutant Ninja Turtles. A comic series which is apparently very good if Darryn's recommendation is anything to go by. Which normally means it will be awful.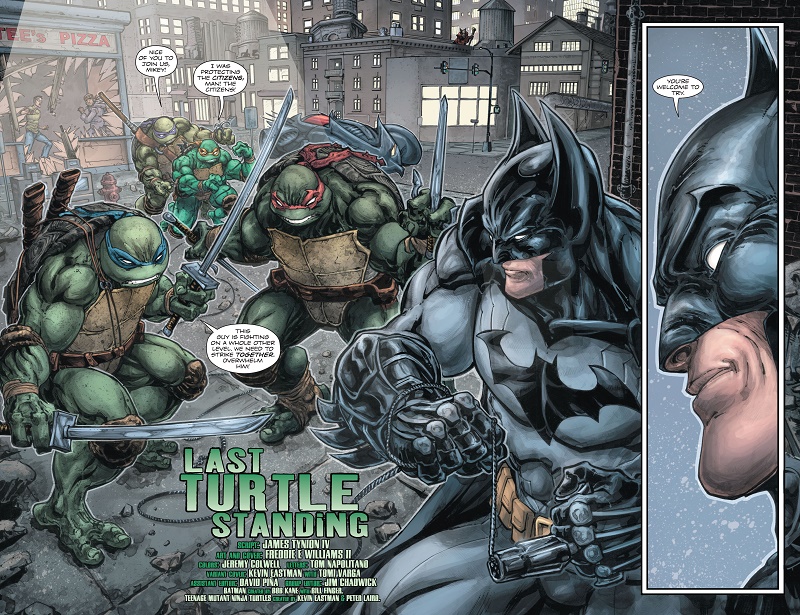 The film is to be titled Batman vs. Teenage Mutant Ninja Turtles and will follow the Turtles meeting for the first time via a transdimensional encounter, and feature our heroes teaming up to face Batman's deadly rogues gallery. It's certainly an exciting undertaking and one which will see a stellar voice cast as many of the actors who voice the characters will be appearing for this film including Troy Baker as both Batman and The Joker, Darren Criss as Raphael, Kyle Mooney as Michelangelo, Baron Vaughn as Donatello, Eric Bauza as Leonardo, Rachel Bloom as Batgirl, Tom Kenny as The Penguin, John DiMaggio as Mr. Freeze, Tara Strong as both Harley Quinn and Poison Ivy, Carlos Alazraqui as Bane, and Cas Anvar as Ra's al Ghul.
The film is scheduled for release later this year and will be available on home release and probably find its way onto other streaming services, including DCs own DC Universe. It's a crazy idea, but given the quality of the team behind it, one that just might work.
Last Updated: February 15, 2019