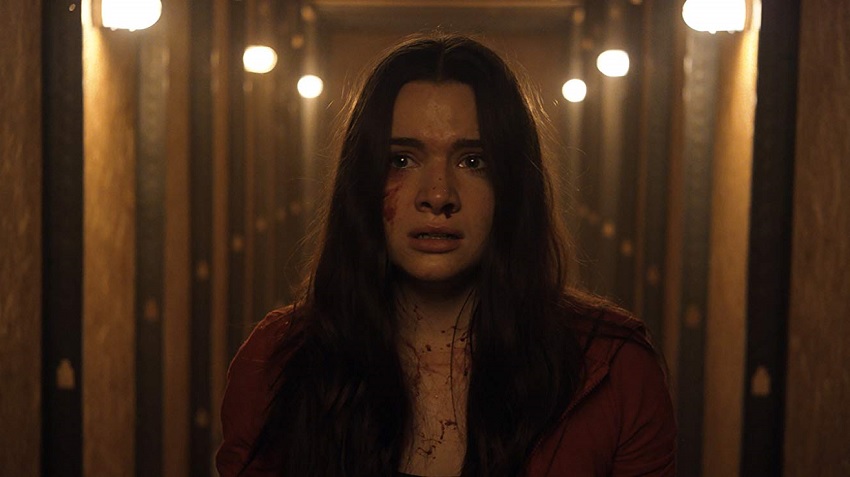 Haunt is the upcoming horror movie that combines the haunted fun house with a good old slasher movie. It's written and directed Scott Beck and Bryan Woods, the pair who wrote the story for last year's break-out horror hit A Quiet Place, and produced by Eli Roth, the man behind Cabin Fever and the Hostel franchise.
The official plot synopsis is as follows:
A group of friends look for the thrill of a lifetime when they enter a haunted house that supposedly brings their deepest darkest fears to life. Things get dangerous, however, when they realize that haunted house's scares may be more than make-believe.
Let's take a look:
This looks like a decent, creepy horror movie with jump scares and bloody deaths aplenty – just the way fans of the genre like it, and hand's up anyone who doesn't enjoy seeing a bunch of pretty people encountering a gory demise. I'm also rather impressed by the quality of the production. It's obviously shot on a tight budget, but it doesn't look cheaply made and it seems both well directed and acted.
As a whole it seems firmly rooted in all the standard tropes of a haunted house/slasher horror movie, but as I like to say the problem isn't the trope, it's how it's used. There are also a few hints that Haunt does have a plot that might be interesting to see play out. So there might be a bit more going on under the surface than initially meets the eye, at least that's the hope, but even if it doesn't horror fans should get some entertainment from it.
What do you think?
Haunt is due for release in the US on 13 September. It stars Katie Stevens, Will Brittain, Lauryn Alisa McClain, Andrew Caldwell, Shazi Raja, Schuyler Helford, Phillip Johnson Richardson, and Samuel Hunt.
Last Updated: August 8, 2019