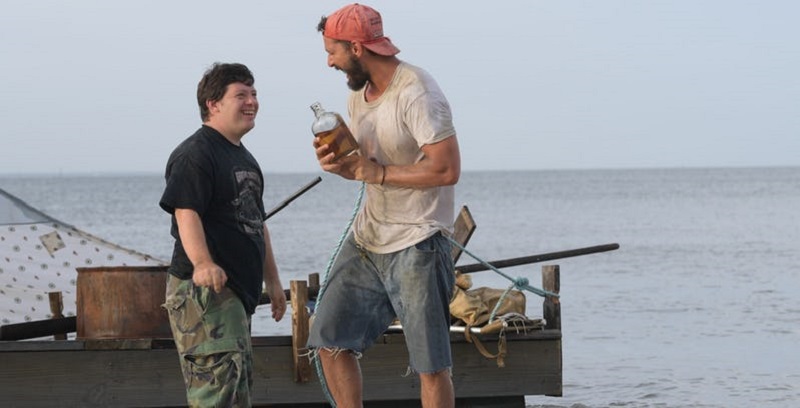 Who, doesn't want to see young minds achieve their dreams? That is the fate that befalls a lonely outcast Tyler (Shia LeBeouf) who befriends Zak (Zachary Gottsagen), a young man with Down syndrome who flees his residential nursing home to realize his dreams and attend the same wrestling school as his idol, aka. The Saltwater Redneck (Thomas Haden Church) in this new coming of age film The Peanut Butter Falcon.
Despite his desire to stay isolated from the rest of society, Tyler develops a unique bond with Zak and ends up helping him on his outlandish quest to be a wrestler, while becoming a mentor of sorts along the way. It's an indie film that sounds inspirational and uplifting, but also highly generic and predictable. The Peanut Butter Flacon though has been getting high praise from early reviews when it was shown at the SXSW film festival though so promises to be something that could offer a little more instead:
A movie that makes Shia LeBeouf charming and likeable. Give this movie all the Oscars already. Written and directed by Tyler Nilson and Michael Schwartz (making their non-documentary feature debut), The Peanut Butter Falcon certainly looks like a movie with a lot of heart and tackles some complex and deep issues with a sense of fun that also makes it a lot more endearing than you would expect.
It's the kind of movie that's probably not going to appeal to a wide audience, but leave you drawn to its characters as they undergo their transformative journey. I also like how it doesn't side-line Gottsagen to the usual gimmicky down-syndrome role but provides his character with a lot of depth where he has chance to outshine his more established co-stars, which also includes Dakota Fanning, Bruce Dern and John Hawkes.
The Peanut Butter Falcon doesn't have a local release date, though will be releasing stateside on August 9th, so we can expect it to arrive in arthouse cinemas not too long after or perhaps arrive through one of the streaming networks on the near future.
Last Updated: June 26, 2019