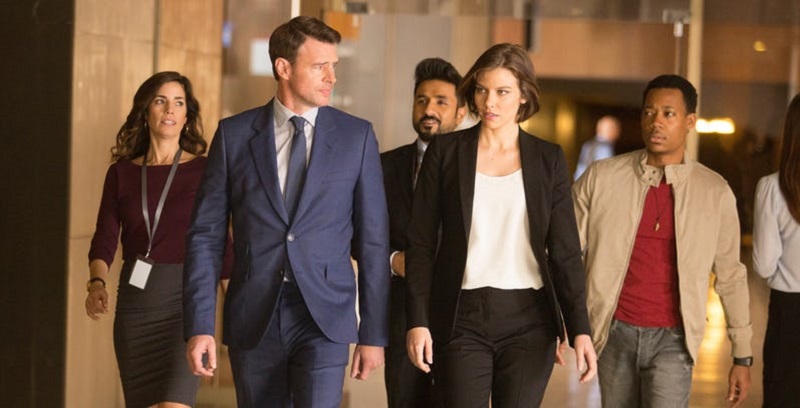 Just as ABC copied their counterparts over the weekend by axing a whole host of popular shows, they are also releasing trailers for all the new ones.
After the network sealed the fate of shows like Designated Survivor, Alex Inc., Quantico, and Marvel's Inhumans (though that show led to its own demise), ABC has announced that they will be replacing these with a mix of comedies, dramas, what looks like teen-oriented soapies, and the faintest glimpses of action in Whiskey Cavalier.
And to be honest, its Whiskey Cavalier that for me looks like it has the most promise of the bunch, with Lauren Cohan and Scott Foley playing a pair of mismatched government agents. Sure, it features a clichéd plot, but what looks like great chemistry in its two leads and a good mix of action and comedy to keep things entertaining.
Outside of this, The Fix looks like it could be a relatively interesting legal drama with the trailer making a lot of references to the O.J. Simpson trial, which is certain to get people interested initially. Nathan Fillion also stars as The Rookie which sees Fillion's middle-aged character join the police force after coming face to face with armed robbers and possible death. I must be honest though that outside of Fillion's character, it looks a bit dull and hopefully there is going to be more to the series than that.
As for the rest of the line-up, it's a mix of comedies and teen-oriented stories which don't really stand out as impressive. There is a huge focus on family amongst the comedies like The Kids Aren't Alright and Single Parents which are trying to hit at the Modern Family angle from different perspectives and despite solid casts, though they don't seem to offer enough to keep them interesting in the long term.
However, it's The Grand Hotel and A Million Little Things that seem the dullest to me. These series are clearly angled at a specific target market and age group, but seem like soapies in the way that they handle their characters various love lives and friendship struggles. I don't expect much from these shows, with the actors more there for eye candy than necessary dramatic skills. I could be wrong and these are just poor trailers, but I guess time will tell.
In my opinion, this is a bit of a disappointing line-up from ABC. It's no wonder competitors like Netflix, Amazon and HBO are making a big dent in the TV space as the series they are releasing are infinitely more exciting than these run-of-the-mill shows that don't appear to offer anything new. Hopefully it works out for them otherwise ABC could be in for a rough time in the not too distant future.
Last Updated: May 16, 2018