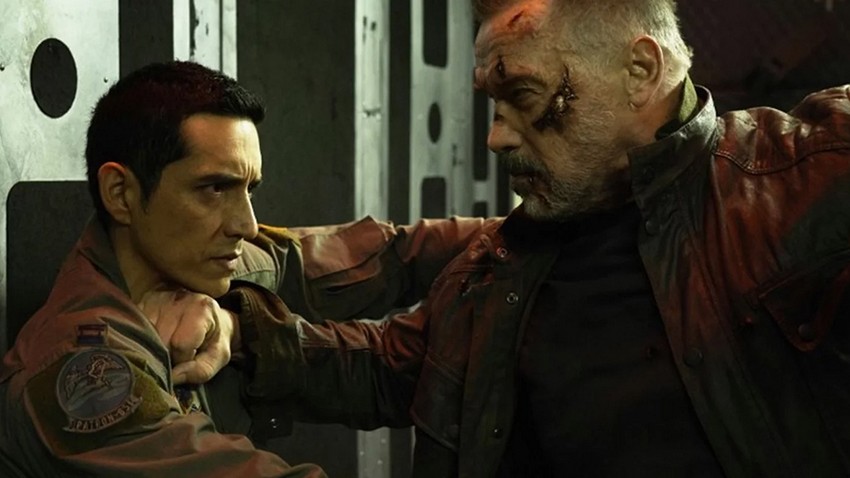 Congratulations, everybody! We've survived another potential Judgement Day! And no, I'm not talking about the Earth being accidentally blown up due to a certain tangerine-hued world leader wanting to throw nukes at hurricanes (the fact that this is a real-world situation and not a joke punchline is terrifying), but rather the fact August 29, 1997, was supposed to be the day of Machine Uprising. That was all stopped by Linda Hamilton's Sarah Connor in Terminator 2: Judgement Day. However, as we learn in an action-packed new trailer for Terminator: Dark Fate, humanity's future wasn't secured, it just became different. It became darker.
Well, damn, this is starting to look incredible. And sound amazing – my geeky heart swelled when those familiar beats of Brad Fiedel's iconic Terminator theme kicked in! Of course, besides for the aforementioned Judgement Day, Terminator sequels have made a habit of looking and sounding incredible, until they actually aren't. This is why director Tim Miller (Deadpool) and franchise creator/producer James Cameron is ignoring all of those other movies and making this a direct follow-up to T2, hence the amazing Hamilton being able to reprise her iconic role (and also her feud with Arnold Schwarzenegger's Terminator, it seems).
But while Cameron and co want to distance themselves from those other films (which the filmmaker had no hand in), they will be taking a cue from them in one aspect. As Cameron revealed to Deadline, if Dark Fate turns out to be a success then they want it to launch a whole new trilogy.
We spent several weeks breaking story and figuring out what type of story we wanted to tell so we would have something to pitch Linda. We rolled up our sleeves and started to break out the story and when we got a handle on something we looked at it as a three-film arc, so there is a greater story there to be told. If we get fortunate enough to make some money with Dark Fate we know exactly where we can go with the subsequent films.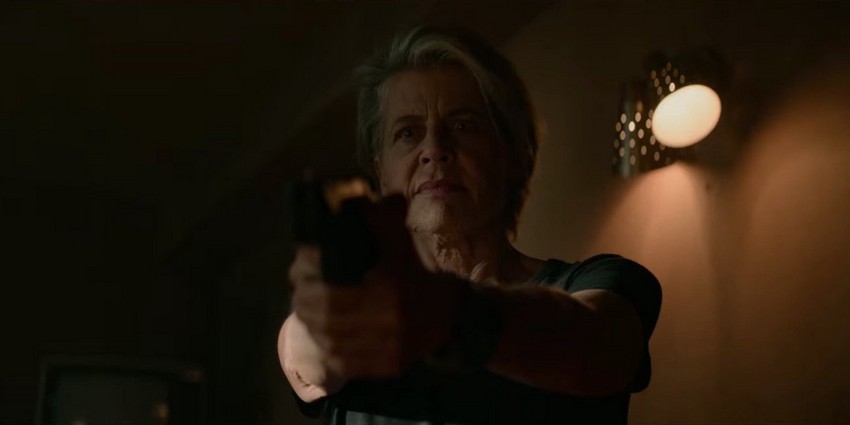 The last few Terminator films have all fell short of this goal, so could Terminator: Dark Fate be the one to beat the losing streak? Honestly, I really hope so. The Terminator films were once at the pinnacle of big Hollywood sci-fi films and the franchise needs to reclaim its former glory. Bringing back Hamilton opposite Schwarzenegger again is a definite step in the right direction, and then having them pair up with newcomers like Mackenzie Davis, Natalia Reyes, and Gabriel Luna certainly ups that appeal. And then there's Edward Furlong coming back to play John Connor as well!
Whether it all comes together in the end is unclear right now, but we'll find out when Terminator: Dark Fate hits cinemas on 1 November 2019.
Last Updated: August 30, 2019