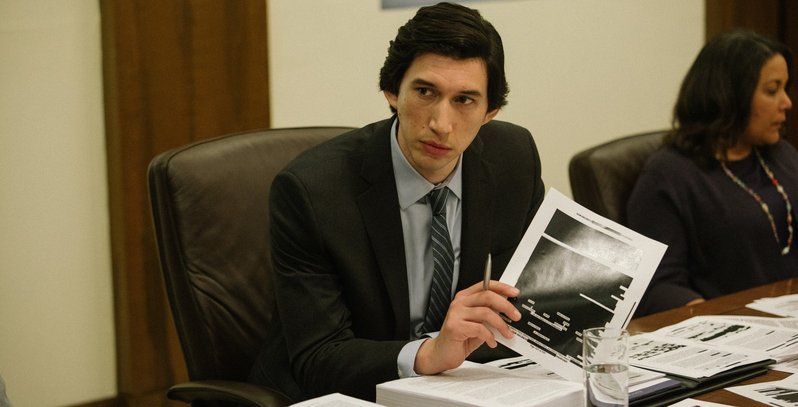 Democracy is messy. Not only something that we sadly see played out before us in the news on a daily basis but one of the lines from this power trailer of a new film Amazon film, The Report. This new film produced by Steven Soderbergh and written and directed by Scott Z. Burns (writer of Soderbergh projects like The Informant! and Contagion) follows the story of a journalist (Adam Driver) looking to uncover the horrible stories of torture that the US carried out in their detention and interrogation program following the tragic events of 9/11.
Much like the horrific events of that day and subsequent war, the details of what actually happened in those detention centres are not clear because the US government has been trying to cover them up. This thought-provoking film tries to tell the story of how one journalist tried to fight the system and ultimately lost in his effort to get to the truth.
Considering so many details of this investigation were actually censored, we'll probably never know what really went down but this movie certainly takes a solid swing at it and captures the spirit of the investigation. I have a feeling that when The Report comes out, that we will feel like we have just been waterboarded with the knowledge of how easy it is for governments to lie and manipulate the truth and could leave us feeling just as abused as those unfortunate victims of the US government were too.
This film looks to be built upon an exceptional performance from its lead actor Adam Driver, who is backed by an excellent supporting cast of Annette Bening, Jon Hamm, Jennifer Morrison, and Tim Blake Nelson. This looks like one of the best performances we have seen out of the talented Driver yet as he really showcases his full range of emotions here and is bound to be up for awards consideration later this year based on the evidence showcased in this trailer.
Something which Amazon is definitely thinking about when they release this movie to select cinemas in the US in November before looking to roll it out globally through their own streaming service.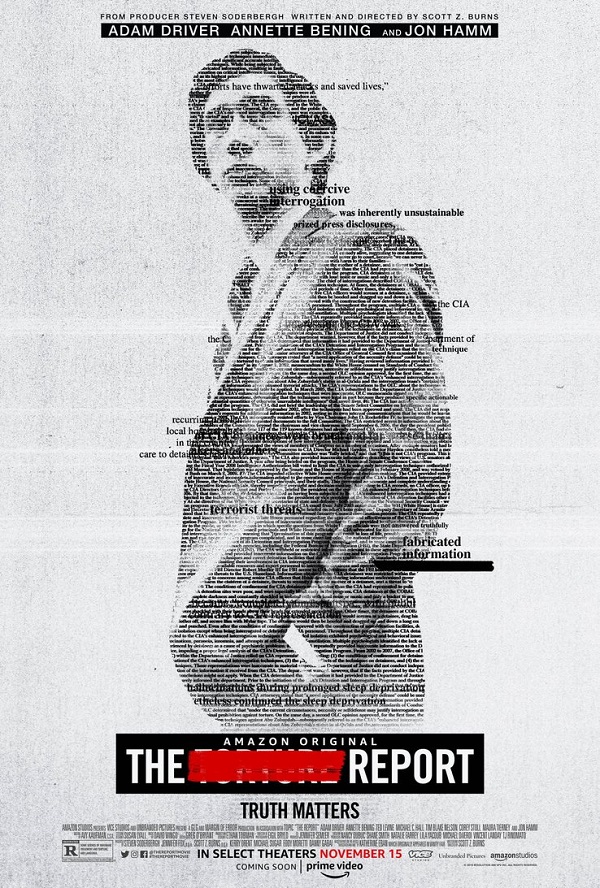 Last Updated: August 26, 2019