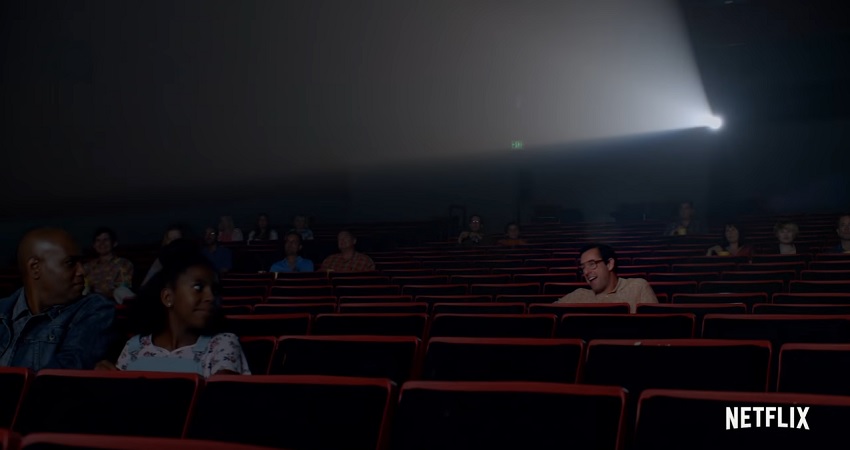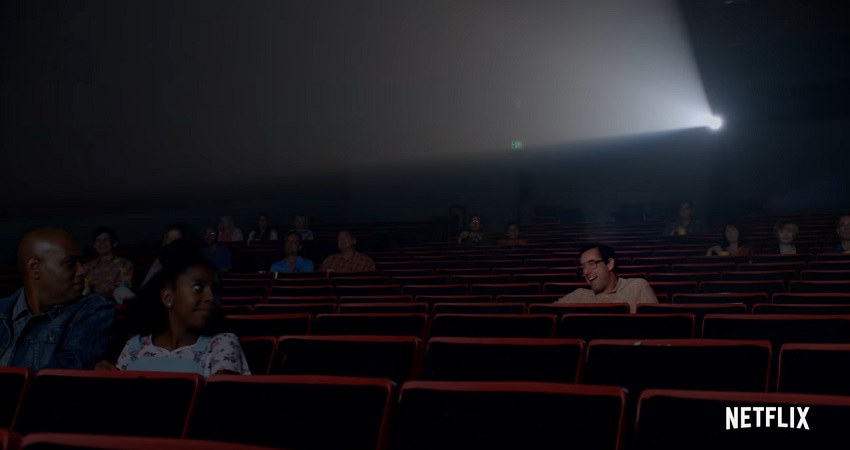 Adam Sandler can make a good movie – just look at some of his earlier work like Happy Gilmore, The Wedding Singer, The Waterboy or Spanglish. He can do it (!), but for some reason he just… doesn't want to anymore? I don't know, but one thing I can tell you is that Sandy Wexler doesn't appear to be bucking that trend.
Sandy Wexler is Sandler's third Netflix exclusive movie following The Ridiculous 6 and The Do-Over, in which he plays the titular Sandy Wexler – a low tier Hollywood talent manager that lucks upon a talented singer performing in an amusement park show.
The official plot synopsis is as follows:
Sandy Wexler (Adam Sandler) is a talent manager working in Los Angeles in the 1990s, diligently representing a group of eccentric clients on the fringes of show business. His single minded devotion is put to the test when he falls in love with his newest client, Courtney Clarke (Jennifer Hudson), a tremendously talented singer who he discovers at an amusement park. Over the course of a decade, the two of them play out a star-crossed love story.
Will it look as bad as that sounds? Let's see:
Where did I leave MY DAMN STRESS BALL! I've seen most of Sandler's movies over the years so I know what to expect, but this looks absolutely terrible. I didn't laugh once nor even crack a smile – I just sat here staring, wondering how someone thought that was a good idea. Everything about him in this trailer is annoying, especially that terrible baby voice he's putting on. This looks more like one of those rubbish made-for-TV movies that the SABC screens on Saturday afternoons than something from a man who can make a good movie. Just no. No. After seeing that trailer I wouldn't even watch this as a laugh.
What I also want to know is what dark magic / blackmail material does he use to get so many celebrities to show up in all his movies?
What do you think?
Sandy Wexler is due to be released on Netflix on 14 April. Directed by Steven Brill (Without a Paddle, Little Nicky), with the script by Dan Bulla, Tim Herlihy (Happy Gilmore, Pixels) and Paul Sado (The Cobbler), it stars Adam Sandler, Jennifer Hudson, Jane Seymour, Kevin James, Terry Crews and Rob Schneider.
Last Updated: February 17, 2017