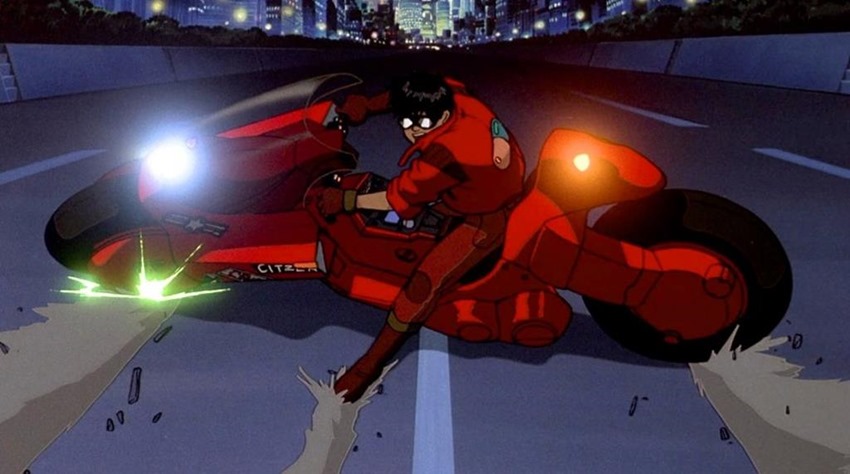 It's 1988 and the world simply isn't ready for animation's Citizen Kane moment. Out of nowhere comes the benchmark in animation that has yet to be toppled from its throne, a full-length anime feature by the name of Akira. It's violent, has a razor-sharp edge and themes so subtle that they still make for great discussion some thirty-odd years since the film saw the light of day.
Based on Katsuhiro Otomo's cult classic manga series and directed by him as well, Akira was a groundbreaking mix of animation techniques and narrative at the time, the spark that helped fan the flames for an anime inferno in the west in the years to come. Since then, new Akira content has pretty much been relegated to nothing more than homages to Kanada's infamous motorcycle slide in other media, but that's all about to change in the next couple of years.
At the Anime Expo, Otomo revealed at a panel celebrating the film that Akira was making a return in multiple media formats in addition to the upcoming film that will see Thor Ragnarok director Taika Waititi at the helm for a 2021 release. An Akira anime from studio Sunrise will debut around the same time. The original film is also getting a 4K restoration, but the biggest news here is that Otomo will also spearhead a brand new film called Orbital Era on top of all this.
Otomo will design, write and direct the project, which he described as a story that takes place around an under construction space colony that features several young boys attempting to survive in the most hostile environment possible. "The reality found in mankind's future will be depicted through their perspective," Otomo said via Variety.
Honestly, I am beyond amped to see more of Akira. The film, as magnificent as what it was, chopped out so much of the manga that it was based on due to the fact that Otomo had managed to crank out several telephone books worth of storytelling in the years before he began work on the film.
Last Updated: July 5, 2019