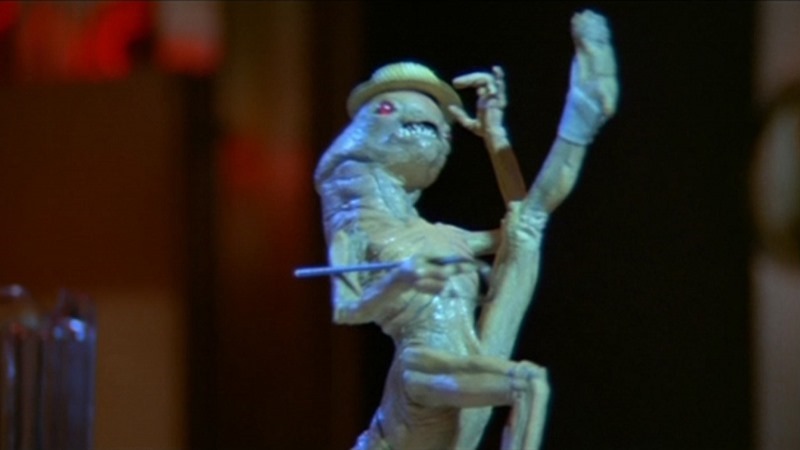 You think of the Alien franchise these days, and you think of a series of largely action-packed movies starring a motley band of various ruffians in space, barely surviving the onslaught of a species based on the worst genital nightmares ever concocted by a mad Swiss artist. But it always used to be this way, oh no.
The very first Alien movie was tense stuff when it was first released, a dangerous game of cat and mouse as the crew of the Nostromo found themselves being hunted by a creature that was perfect in its singular design, unclouded by delusions of morality. But it was James Cameron's 1986 sequel that went from horror to straight-out action. Sure, David Fincher's Alien 3 attempted to bring the horror back, but studio meddling pretty much killed that dream with the rest of the series favouring high levels of easily-digestible explosions and bullets instead.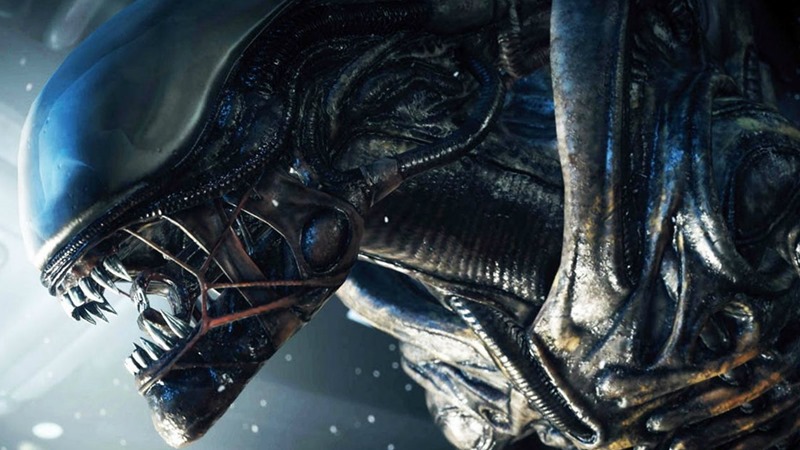 But for the next chapter in the franchise? With audiences once again thirsty for blood, it sounds like Alien: Covenant is returning to its terror-filled roots. That's according to reactions from the people who were in attendance for a special 20th Century Fox presentation last week, that showcased big slices of films in production that included the Xenomorph slasher. Bear in mind that only 15 minutes of Alien: Covenant footage was shown off, but the reactions sound wonderfully nasty already:
Well #AlienCovenant looks intense. Gory. Terrifying. Disgusting. Can't wait to see the rest of it

— Angie J. Han (@ajhan) December 8, 2016
(It seems like DEAD SPACE and there are back-bursters now. looks scary. At the risk of hyperbole, it almost looks as scary as earth!)

— david ehrlich (@davidehrlich) December 8, 2016
also, and you guys aren't going to believe this, but the ALIEN: COVENANT trailer features a slow, sad cover version of a classic song.

— david ehrlich (@davidehrlich) December 8, 2016
Just saw the #AlienCovenant trailer and I think you guys will be happy. I'll just say this: face hugger. old-school xenomorph @joblocom

— Paul Shirey (@arcticninja) December 8, 2016
#AlienCovenant looks haaaaard R rated. Horrifying trailer.

— The Playlist (@ThePlaylist) December 8, 2016
#AlienCovenant trailer impressions: If you love the first two ALIEN films, buy your tix now! @AlienAnthology #20thCenturyFoxShowcase2017

— Daily Dead (@DailyDeadNews) December 8, 2016
#AlienCovenant is gory, tense, and thrilling. Should be a return to form for the series. Wow.

— Leon Brill (@LeonBrill) December 8, 2016
What's interesting about #AlienCovenant is that most of the space travelers this time are couples & colonists. And the aliens are crazy! pic.twitter.com/bw1gkmC7V0

— Fandango (@Fandango) December 8, 2016
The little gory parasite Alien: Covenant baby, what a cutie.

— Mike Ryan (@mikeryan) December 8, 2016
The first #AlienCovenant footage is intense as hell. Lots of xenomorph spawns. Katherine Waterston and Amy Seimetz (!) are great.

— Jordan Zakarin (@jordanzakarin) December 8, 2016
The #AlienCovenant footage we just saw is freaking amazing!!! Thank God Ridley Scott is back!

— Wilson Morales (@blackfilm) December 8, 2016
FOX just showed us first footage from Alien: Covenant. Make no mistake. This is a full blown, bloody HORROR film, in line with original.

— Sean O'Connell (@Sean_OConnell) December 8, 2016
#AlienCovenant is going full horror. Lots of throwbacks to the original film, but more effects, more gore, more Fassbender

— Gwynne Watkins (@gwynnesanity) December 9, 2016
If you were hungry for more xenomorph action, then #AlienCovenant has you covered. @joblocom

— Paul Shirey (@arcticninja) December 8, 2016
The #AlienCovenant stuff was crazy, bloody, gnarly & just plain badass. Multiple aliens, hang on to your stomachs – things get gory! https://t.co/QMmykU1NmZ

— ErikDavis (@ErikDavis) December 8, 2016
YEEEEEESSSSSSSSSSSS. I'm drooling like one of the Xenomorphs over here. Now I still loved Prometheus, which I thought was at least a step in the right direction. Even if it did include some of the most bafflingly stupid people to ever exist and attempt to pet a vagina-snake. But stripping the stupid and earning that R-rating? I'm down for that.
Alien: Covenant drops next year May, and stars Michael Fassbender, Katherine Waterston, Danny McBride, Demián Bichir, Billy Crudup, Amy Seimetz, Jussie Smollett, Carmen Ejogo, and Callie Hernandez.
Last Updated: December 12, 2016