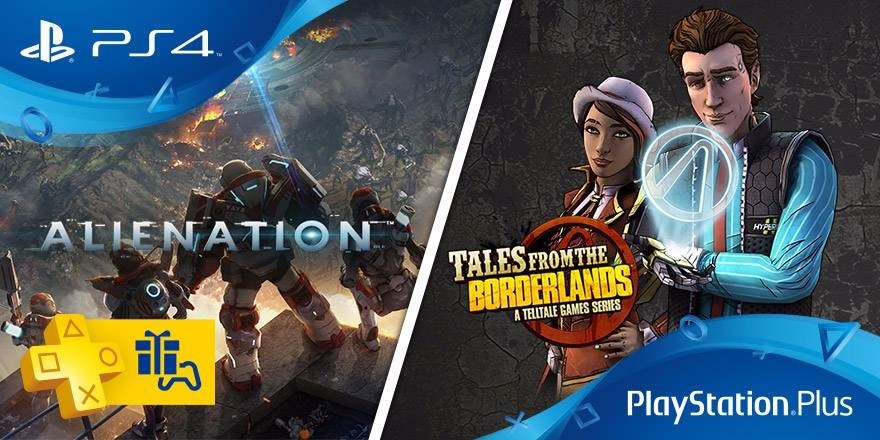 The PlayStation Instant Games Collection games have been…less than well received the last few months. I had some hope that one of April's highlights, Drawn to Deat, would be a fun multiplayer romp – but I can't say I liked it very much. Juvenile to a fault, it wasn't quite what I'd expected from David Jaffe and Co.
May's games are much better, in my opinion. The first game is a game that consumed months of my life. It's Housemarque's twin-stick co-op shooter Alienation! It's a bit like Diablo with guns – and if it gets its hooks in to you, it's a blast, especially as you try get the perfect legendary weapons.
"Alienation is an ambitious twin-stick shooter that goes beyond Housemarque doing what they do best. It's gorgeous it's addictive, and it's some of the best fun you'll have on your PlayStation this year – especially if you're the get caught up in the grind for better loot."
The other big PS4 game? It's Telltale's Tales of the Borderlands, probably one of the company's finest games.
As for the other platforms, the games are a little less interesting. On the PlayStation3, you'll get Blood Knights and Port Royale 3: Pirates and Merchants Blood Knights is an entirely middling hack and slash game, while Port Royale 3 is a bad management game.
On the Vita, you'll get Laser Disco Defenders, which is a tough-as-nail, but good top-down shooter, and the odd, but charming Type:Rider, which has PS4 cross buy as well. It's a game that looks in to the history of typography in an endearing way – and is likely to give you a kick if you enjoy that sort of thing.
A decent month, I think. I'll see you all in Alienation.
Last Updated: April 26, 2017