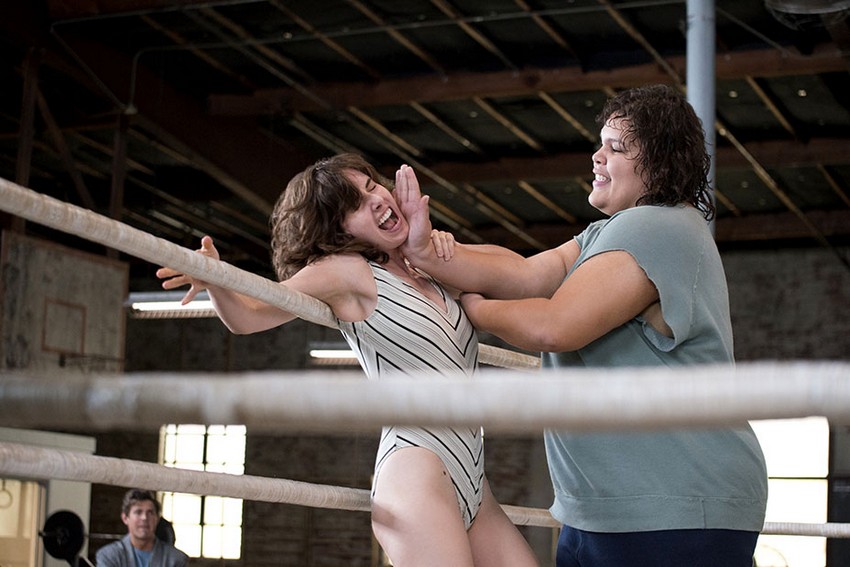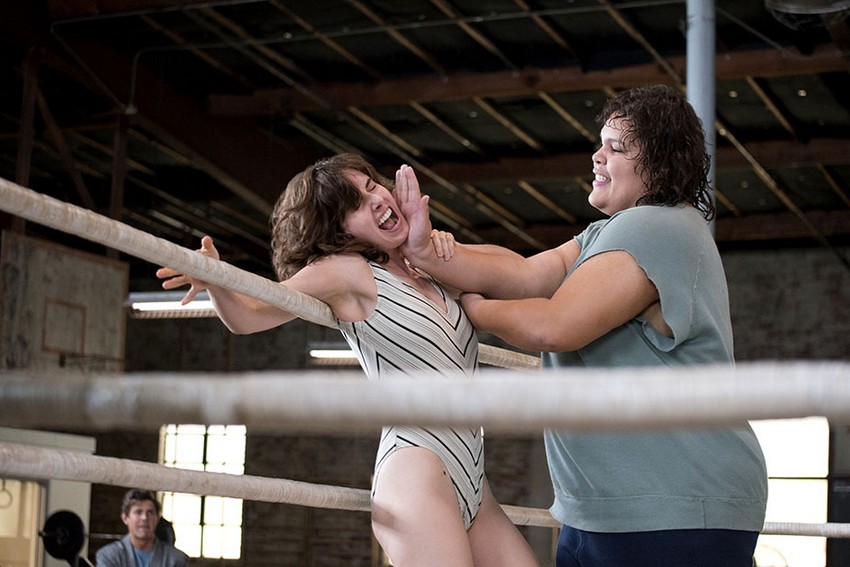 I've had a hell of a week. You may have heard a little something about this pesky Wannacry ransomware that's been taking down servers all over the world. Well, unfortunately stopping this ransomware from taking down hundreds and hundreds of servers is part of my day job which means that this past week I've up to my eyeballs in security notes and patches. And if you're ever met my towering self in real life, then you would know that my eyeballs are situated pretty damn high!
So why am I talking about all of this in an article showing off a trailer for a new Netflix comedy/drama series that stars Alison Brie (Community) as a female wrestler in the 1980s though? Because after the stressful insanity of the last week, I need a pick-me-up real bad. And I can't think of a better one than seeing Alison Brie as a female wrestler in the 1980s. Mainly because she and her fellow Gorgeous Ladies of Wrestling might actually be able pick me up quite literally and then slam my large frame down in the ring.
GLOW comes from the mind of Orange is the New Black creator Jenji Kohan and is based upon the real but short-lived syndicated women's wrestling league in the 80s. A fictional spin is being put on the events and characters though with Brie starring as an out work actress in LA who almost accidentally falls into this world just to make ends meet, but soon finds herself completely caught up in all the spectacle and drama.
Check out the trailer below.
Along with the trailer, we've also recently got a set of character posters and pics showing off GLOW's colourul cast.
GLOW's 10-episode first season will hit all Netflix regions on 23 June. Here's the official plot synopsis:
Inspired by the short-lived but beloved show from the 80s, GLOW tells the fictional story of Ruth Wilder (Alison Brie), an out-of-work, struggling actress in 1980s Los Angeles who finds one last chance for stardom when she's thrust into the glitter and spandex world of women's wrestling. In addition to working with 12 Hollywood misfits, Ruth also has to compete with Debbie Eagan (Betty Gilpin), a former soap actress who left the business to have a baby, only to be sucked back into work when her picture perfect life turns out not to be what it seems. At the wheel is Sam Sylvia (Marc Maron), a washed-up, B-movie director who now must lead this group of women on the journey to wrestling super stardom.
Last Updated: May 19, 2017