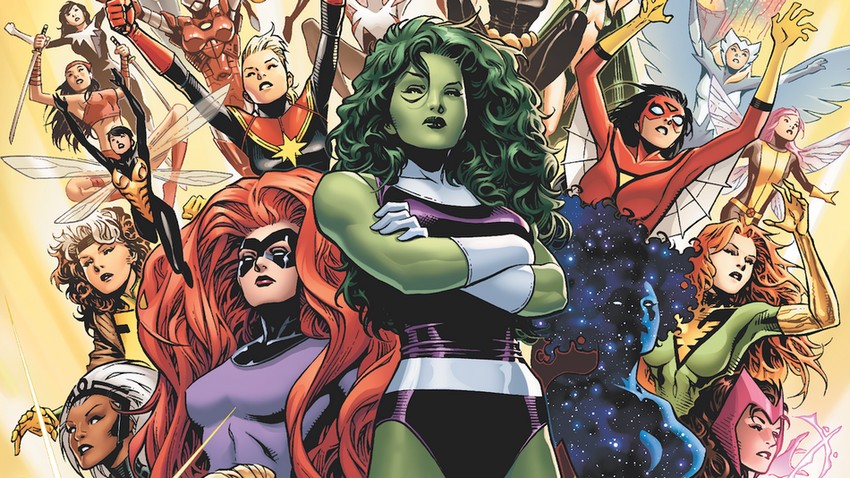 Disney is moving full steam ahead on Disney Play, the House of Mouse's highly-anticipated 2019 entry into the increasingly crowded video streaming services market. To differentiate it from the crowd, Disney is turning to their big guns by in Star Wars, Pixar and Marvel. Just yesterday we heard that the latter was being tapped for a number of TV series based on popular characters in the MCU like Loki and Scarlet Witch, but Disney Play isn't the only place we'll be seeing new Marvel superheroes popping up soon.
Revealed last night, Disney-owned ABC has put in an order for a brand new all-female Marvel superhero TV series to be developed by Allan Heinberg. At the moment, very little is known about this series but this is not the first time this year we've heard of a desire for an all-female Marvel property as Thor: Ragnarok star Tessa Thompson revealed that she and several other female Marvel actresses like Captain Marvel's Brie Larson, Ant-Man and the Wasp's Evangeline Lilly, and Black Panther's Danai Gurira have approached Marvel Studios boss Kevin Feige about a feature film.
This TV series won't be a new version of that proposed project (which Feige was reportedly enthusiastic on) though, as Deadline reports that it will focus on "lesser-known Marvel characters". In the Marvel comics, there have been several all-female teams like A-Force and Lady Liberators so Heinberg could theoretically pull from any of them for inspiration.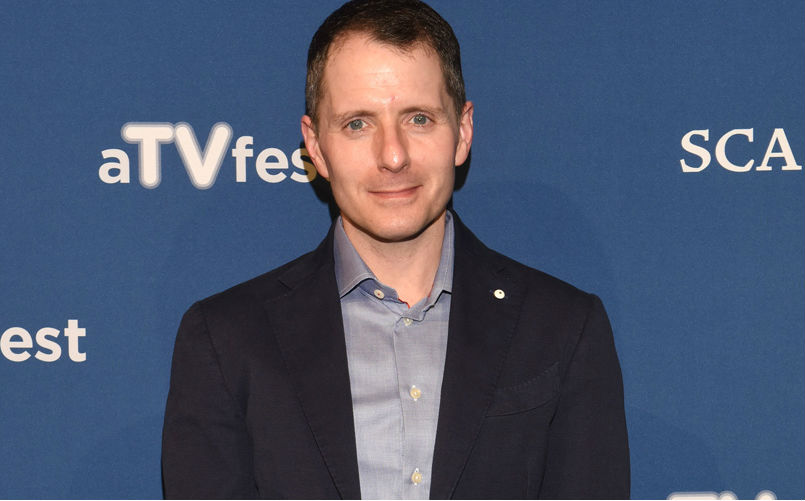 As for Heinberg, he's definitely no stranger when it comes to either comic book characters (especially female ones) or TV series. The prolific 51-year old writer/producer started his career by working on several of the biggest productions of the late 90s/early 200s like Party of Five, Gilmore Girls, and Sex and the City. He really made his name on a number of Shondaland productions including Grey's Anatomy, Scandal and The Catch – the latter of which he was showrunner for.
During this time he also did work in comics, creating and writing the critically-acclaimed Young Avengers and its sequel for Marvel and co-writing an arc of JLA with Geoff Johns for DC Comics. Following DC Comics' universe reboot with Infinite Crisis, Heinberg and artist Terry Dodson relaunched Wonder Woman and although their run was met with delays and behind-the-scenes issues, it was very well received. That last part is rather important as it directly led Heinberg to his most high-profile gig many years later when he wrote the screenplay for the box office record-setting Wonder Woman movie. So yes, he definitely knows a thing or two about writing female characters – particularly female comic book characters – for the screen.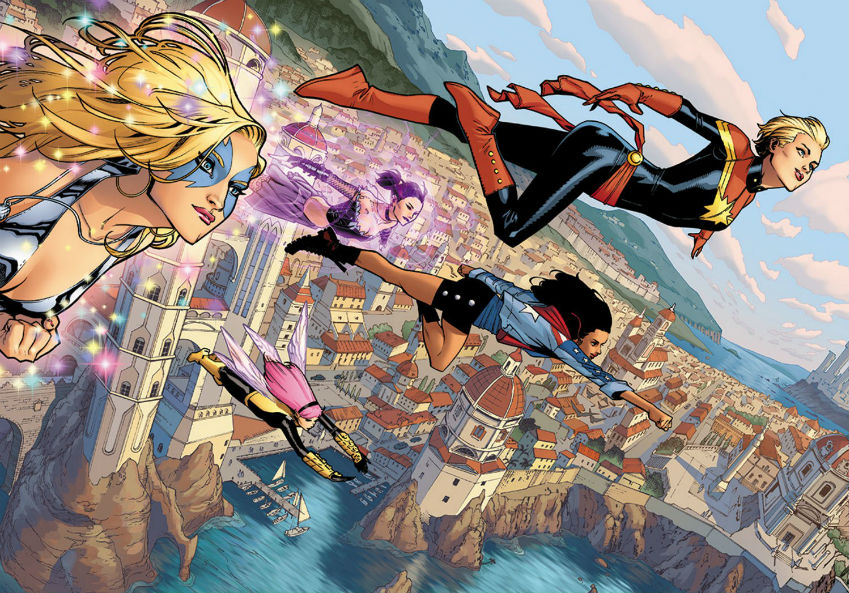 There's no word yet on when Heinberg's still-untitled series will drop though as it's clearly still very early in production and ABC would need to slot it into its schedule. ABC was the original home for Marvel TV series spinoffs as that's where Agents of SHIELD launched in the wake of The Avengers. AoS wrapped up its absolutely brilliant fifth season earlier this year, and although it initially seemed iffy on whether it would return, ABC committed to keeping the show right where it is for the foreseeable future. Previously, the TV network also gave us two seasons of the critically loved Agent Carter and one season – and even that was too long – of the utterly terrible Inhumans.
Like these other shows, Heinberg's show will also fall under the Marvel Television banner run by Jeph Loeb which has a bit of a strained relationship with Marvel Studios since Marvel TV falls under controversial Marvel Entertainment CEO Ike Perlmutter who has publically clashed with Kevin Feige. In other words, you should probably not get your hopes up of seeing Black Widow, Captain Marvel or any of the other MCU A-listers popping up in the new show. That aside, which female Marvel characters would you like to see adapted for the TV screen?
Last Updated: September 20, 2018