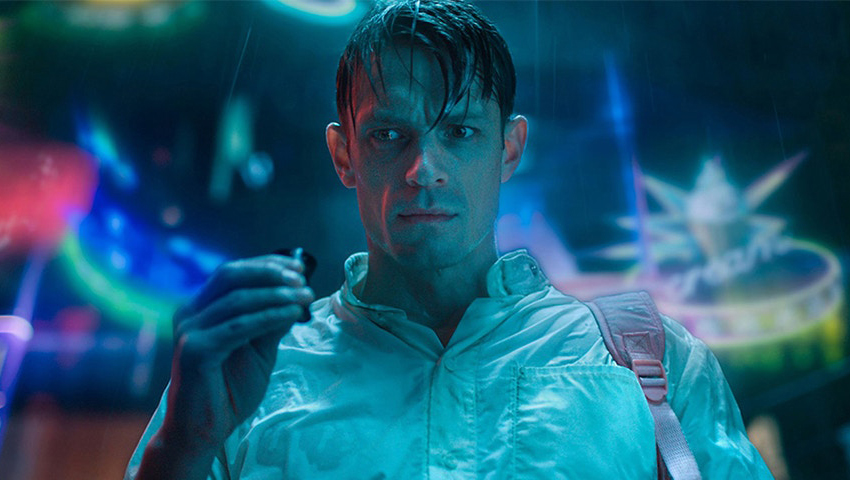 Netflix, you are a crazy beast. I was so sad, mad even, when the inevitable cancellation of the Punisher happened. I swore I'd be angry with you for at least a week. Well that didn't last more than 2 days, as the cast of the awesome Altered Carbon, a series of science fiction novels by Richard K. Morgan, is back! After the first season finished there was doubt that a second would take place. Why? Well some thought the first wasn't that good, but they are idiots so forget them (you can see how much I loved it here). The main reason I thought we wouldn't get a second season is because the scope, which was already massive in season 1, would expand not only in time, but in space as well if it were to follow the second novel.
Season 1 is beautiful – and apparently cost as much as the first three seasons of Game of thrones. If you haven't watched it and like cyberpunk science fiction do yourself a favour and get binge watching. Here's the synopsis:

More than 300 years in the future, society has been transformed by new technology, leading to human bodies being interchangeable and death no longer being permanent. Takeshi Kovacs is the only surviving soldier of a group of elite interstellar warriors who were defeated in an uprising against the new world order. His mind was imprisoned for centuries until impossibly wealthy businessman Laurens Bancroft offers him the chance to live again. Kovacs will have to do something for Bancroft, though, if he wants to be resurrected. Bancroft's request of Kovacs is to solve a murder — Bancroft's. "Altered Carbon" is based on Richard K. Morgan's cyberpunk noir novel of the same name.
So, here is the teaser with the cast!
I cannot tell you how excited I am! You might have noticed Renée Elise Goldsberry and Chris Conner return as Quellcrist Falconer and Poe as well! Poe, who is basically an AI, was a huge fan favourite. Anthony Mackie *(Falcon in the Avengers) will be taking over the role of Takeshi, which was last played by Joel Kinnaman and Will Yun Lee. What can we expect? Well, something really different apparently. Showrunner Laeta Kalogridis told EW:
We want to do something surprising with the second season that is not in the same place with the same people," she says. "I think the universe of these books gives you more latitude… Richard [K. Morgan] and I have a plan, I don't know how people will feel about the plan, but we do have one!
What could that be I wonder? Well with the second book being so huge as I already mention (think, the Expanse huge) they might decide to go with one of the other novels. We'll have to wait and see.
No date has been set yet, but with production having started it may be in 2020, which is just to damn long to wait.
Last Updated: February 25, 2019