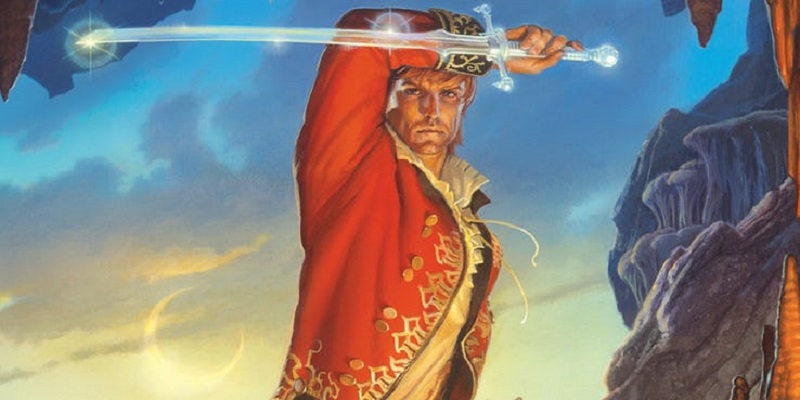 We heard just yesterday that Netflix has landed a major deal in the popular TV fantasy space by securing the rights to C.S. Lewis' The Chronicles of Narnia series. It represents Netflix's biggest investment in the fantasy genre and should provide some decent competition to Amazon's highly anticipated and expensive Lord of the Rings series that is currently in development. However, it appears Amazon is not looking for a one trick pony to dominate the fantasy space as it was revealed yesterday that the online shopping and hardware giant will also be creating a new series based on Robert Jordan's classic fantasy series Wheel of Time.
The Wheel of Time series was first published back in 1990 and has sold over 90 million books worldwide, making it easily one of the biggest fantasy franchises of all time and a good property to be turned into a TV series. The best part for Amazon with this project is that considering that there are 14 books in the series, there is already a wealth of material to fill many seasons worth of content, which will hopefully make the adaptation journey a little easier than their Lord of The Rings series which will see them creating some new stories within Tolkien's universe.
Another plus which The Wheel of Time offers is that it's female characters that hold the most power, as they are the only ones that can use magic in that world, which is nice change from many of the other series of its type and should appeal to a large number of people as a result.
The book series follows the story of Moiraine, a member of the shadowy and influential all-female organization called the 'Aes Sedai' as she embarks on a dangerous, world-spanning journey with five young men and women. Moiraine's interested in these five because she believes one of them might be the reincarnation of an incredibly powerful individual, whom prophecies say will either save humanity or destroy it. The series draws on numerous elements of European and Asian culture and philosophy, most notably the cyclical nature of time found in Buddhism and Hinduism.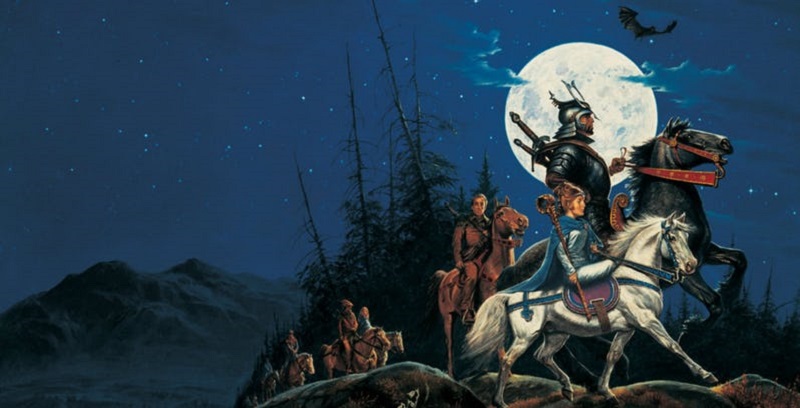 The Wheel of Time will consist of hour long episodes and will be produced by Sony Pictures Television and Amazon Studios with Rafe Judkins (Agents of S.H.I.E.L.D., Chuck)  serving as executive producer and showrunner:
For so many people, including me, this book series has served as a world to escape to, to lose yourself in, to devour and inhabit completely. And I couldn't be more honoured to be the one finally bringing that world to life on screen, for old fans to lose themselves in all over again and new fans to discover for the very first time.
Jennifer Salke, Head of Amazon Studios also shared her excitement for the planned series and how they hope it really going to appeal to fans (Thanks Deadline):
The Wheel of Time is endlessly fascinating and resonates hugely with fans as one of the best-selling global properties, and we were drawn to its timely narrative featuring powerful women at the core. We're thrilled to extend our relationship with devotees who've found the book series transformative and welcome new ones by bringing it to life on Prime Video for viewers worldwide.
Unfortunately, I haven't had the time to read much of Jordan's iconic series, having only encountered the first book, but even from that short experience I can tell that there is  lot of rich lore to be explored and with some exciting characters already created, I think this is going to make a great new TV series. With Amazon, Netflix and Disney all producing great new shows it looks like it's going to be really difficult to choose between the companies and we'll probably need to subscribe to all of them if we want to watch the latest and greatest shows on the market.
Oh, my bleeding wallet.
Last Updated: October 5, 2018