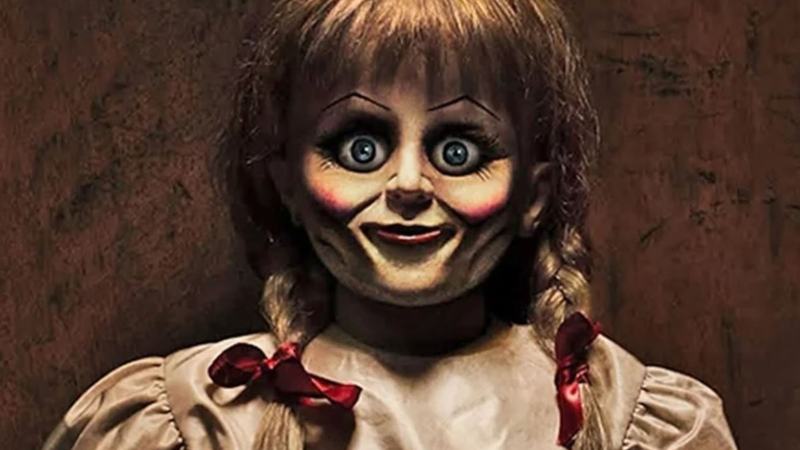 What is it with people and creepy dolls? I mean Annabelle just looks scary, so why on earth would you want to play with her. Alas, it appears that some people are drawn to creepy dolls the way Darryn is drawn to Batman figurines and you can't help but be frustrated at the inevitable consequences.
This time around we find the demonic doll wreaking havoc in the home of the famed Warren family (once again played by Patrick Wilson and Vera Farmiga) as their love for supernatural items comes home when one of their daughters (Mckenna Grace) inadvertently starts of another reign of terror for the doll when she unlocks her form their cursed artifacts room. Something which you really do think they should keep locked up a little more.
Following the first two successful outings of Annabelle at the Box Office, Warner Bros will be hoping that third time continues the streak. In what is easily turning out to be the best (or at least, most prolific) connected horror movie universe, this latest movie in the Conjuring Universe features the things we have come to know from the movies – including lurking demons and numerous jump-scare build-ups. So, if you still have not quite mastered the art of surviving one of these films, I would suggest not watching the below trailer either:
While the majority of Conjuring spin-off films have loosely tied themselves into the rest of the Conjuring Universe, this third Annabelle movie immerses itself more heavily with the source material on not trying to set up a prequel that establishes its character's back-story, but sets up a sequel to those films and shows the dark consequences of the Warren's poor career choices and the impact it has on their family.
Annabelle Comes Home marks the writing-directing debut for Gary Dauberman, who previously wrote the first two Annabelle films and last year's Conjuring prequel-spinoff, The Nun. Dauberman, along with producer James Wan, primes that this time around, the film will play out a little differently and serve as more of a scary adventure than an outright horror film. If this trailer is anything to by, it appears it will follow the usual formula almost by the book. Not a bad thing if you've been a fan of all the preceding movies before, but bad news if you are becoming a little tired of its formulaic approach that becomes less scary with each new movie.
Annabelle Come Home is set to scare theatres on June 28th of this year. Expect people to still be drawn to demonically creepy dolls afterwards despite watching this.
Last Updated: April 1, 2019