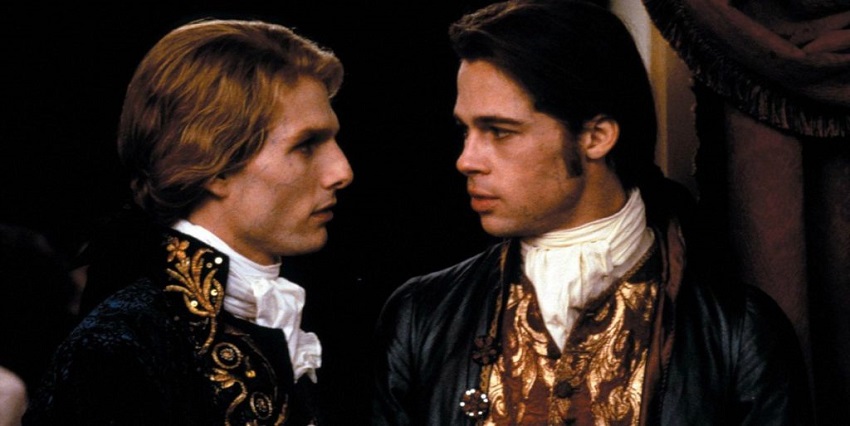 Anne Rice's gothic fantasy series The Vampire Chronicles, not to be confused with The Vampire Diaries, is one of fiction's most popular series of novels when it comes to the seductive, blood-sucking creatures of the night – and it's heading to TV soon enough as streaming service Hulu (home to the award-winning series The Handmaid's Tale) has beaten out the competition to land the series.
While her debut novel in the series, Interview with the Vampire, was not particularly well-received when first published in 1976, the series increased in popularity over the years with each subsequent entry and led to the 1994 film adaption of the first novel which starred Brad Pitt and Tom Cruise – the latter portraying Rice's most famous character, the vampire Lestat. In 2004 a second movie, based on the second and third novels in the series, Queen of the Damned (which starred Stuart Townsend and the late Aaliyah), was released with much less critical fanfare. Personally I enjoyed it, and it still has one of the best movie soundtracks ever released.
That was the last time anything based on her work appeared on the big screen, and while Universal picked up the movie rights in 2014 and had writer/director Josh Boone (The Fault in Our Stars) working on remaking Interview with the Vampire, by late 2016 nothing materialised and the rights reverted back to Rice. Shortly afterwards she announced her intent to pursue a TV series based on her Vampire Chronicles novels, which now stand at twelve published and with a thirteenth due soon.
In early 2017 Paramount Television then picked up the rights to eleven of the books in the series, with both Anne Rice and her son Christopher on board as executive producers. Serial show-leaving show runner Bryan Fuller did a runner on the show when he joined the production in January this year, but left shortly afterwards when opting "to step back rather than step on the toes of longtime friends Rice and her son, Christopher, who penned the original script".
The search for a new showrunner is currently still underway, but we know things are starting to heat up with the show officially landing at Hulu.
What do you think? Will they finally get it right?
Last Updated: July 18, 2018