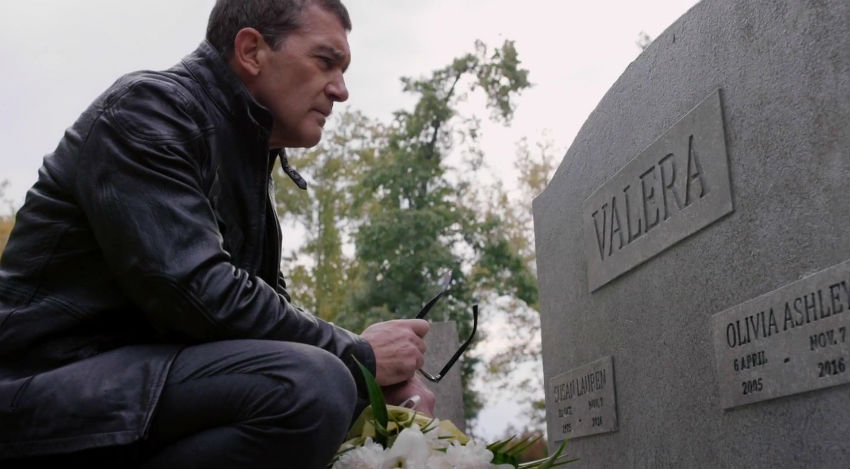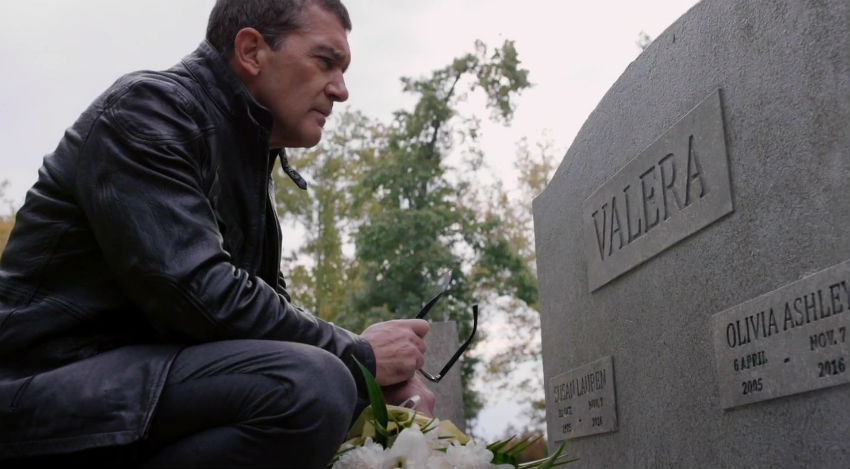 Across the many films in his storied career, Liam Neeson has saved countless people. Out of all of them though, the ones I would peg as the most appreciative of his rescue efforts would have to be the aging action heroes of Hollywood who suddenly saw a viable resurgence in the twilight of their careers thanks to Neeson's efforts with the Taken series. And the latest old gunslinger to saddle up again is Antonio Banderas with the upcoming Acts of Vengeance.
Like most of these affairs, the plot for Acts of Vengenance (formerly known as Stoic, which actually is a lot more fitting) reads like standard boilerplate for the genre. Banderas plays a family-man lawyer who turns himself into a revenge-seeking killing machine after his wife and daughter are killed and the perpetrators escape justice. The hook here though – and this is where that original title comes in – is Banderas' "fast-talking lawyer" also takes a vow of silence until he has exacted his bloody revenge. Check it out below.
A fast-talking lawyer (Antonio Banderas) transforms his body and takes a vow of silence, not to be broken until he finds out who killed his wife and daughter and has his revenge.
That… actually doesn't look bad at all. I'll give credit where it's due, as that trailer is edited rather nicely. On top of that, Act of Vengeance sports a rather solid support cast in Karl Urban, Paz Vega and Robert Forster. I'm not expecting award-winning stuff, but this looks entertaining in a badass way.
That's actually the trademark of the film's director Issac Florentine, an Israeli born filmmaker who has become a superstar in the B-movie action scene. Known as the man who introduced the world to the ass-kicking awesomeness of Scott Adkins, Florentine has made a very lucrative career out of cheesy straight-to-DVD movies like the Undisputed Trilogy, Ninja, Ninja: Shadow of a Tear and Close Call, which may be sub-par in things like character and deep narrative, boasts just incredibly choreographed action sequences. The latter definitely appears to be the case here, and I'm hoping that the higher caliber of actors he's working with this time around will at least help to fix up some of those other gaps. Either way, this looks like a good way to spend a Friday night with a drink and some friends. Acts of Vengeance will have a limited international theatrical release as well as VOD on 27 October.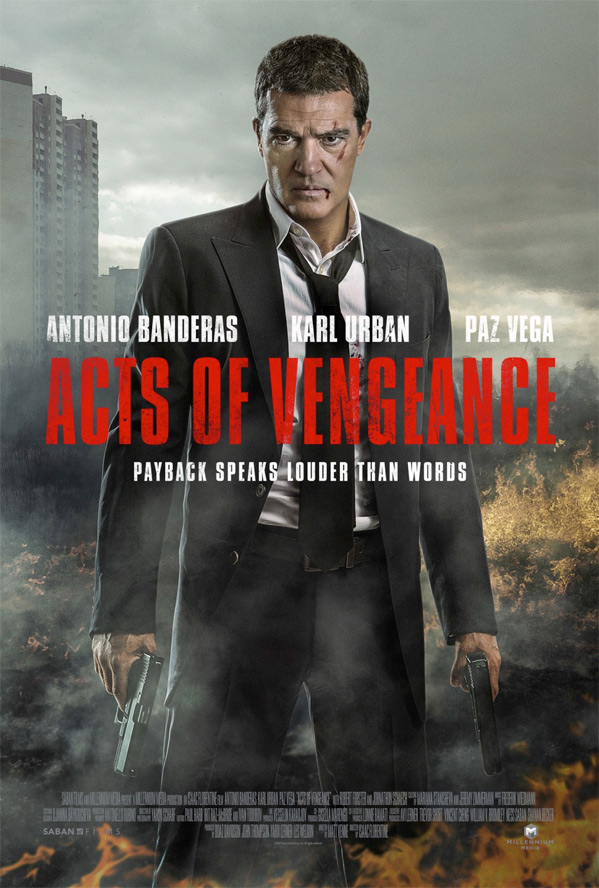 Last Updated: October 2, 2017