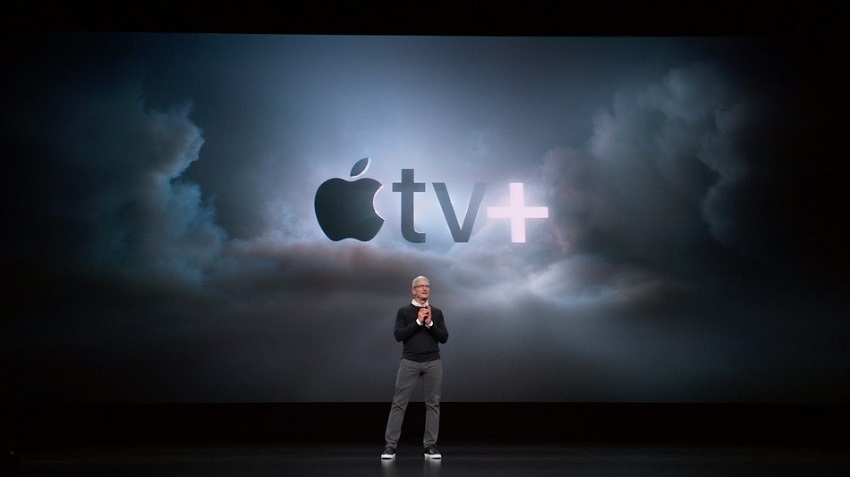 It's finally official, Apple is plunging into the ever-increasingly competitive TV streaming market with their Apple TV+ video streaming service. At a special event last night (via Mashable), Apple CEO Tim Apple Cook announced the launch of the tech giant's very own streaming service to take on Netflix, Amazon, Disney, and a million others.
We told you about this a year ago, and to recap Apple had then just acquired the old MGM Studios lot in Culver City, California to headquarter their newly-formed entertainment division and had hired former Sony TV studio execs Zack Van Amburg and Jamie Erlicht to run the show. The plan then was for the service to launch sometime between March and June 2019, but Cook confirmed last night that the proposed launch window had been pushed back a few months and the service is due to go live in the US fall, or autumn if you prefer, or spring if you're in the Southern hemisphere.
Apple TV+ will see new content added every month when the service launches, and it's launching in over 100 countries to boot, so don't be too surprised to see it popping up locally in a few months. The service has also nabbed a bunch of high profile talent to create content for their fledgling service, with Jennifer Aniston, Reese Witherspoon, J.J. Abrams, Steven Spielberg, Oprah Winfrey, Jason Momoa, and many more joining. As part of their presentation they released the below sizzle reel of their upcoming original content:
In addition to their original content, Apple have also partnered with the likes of HBO, Showtime, Starz, and more to bring third-party content to flesh out the service and make it more attractive for subscribers. How much of that content will appear on the service locally (assuming it is available locally) remains to be seen, but I suspect a much leaner offering than US subscribers will receive.
They also announced a redesigned TV app is coming in May which will incorporate Apple TV+ channels, and will be available on iOS, Mac, major smart TV brands like Samsung and Sony, as well as the Roku and Amazon Fire TV media players. The app is said to be a one-stop-shop for all the content on the service, including third-party content, which the user will be able to subscribe to individually.
One thing missing from the announcement was pricing, and that's both surprising and not. While I assume the basic Apple TV+ won't be too expensive and should be competitive when compared to the likes of Netflix and Amazon, the individual third-party subscriptions that users choose will adjust that price accordingly and I assume those prices have yet to be finalised.
As Apple's Vice President of Services Peter Stern said at the announcement:
"For some of us, the big [cable] bundle is more than we need so we designed a new TV experience where you can pay for only the channels you want, all in one app, with the password you already have. This is how TV should work."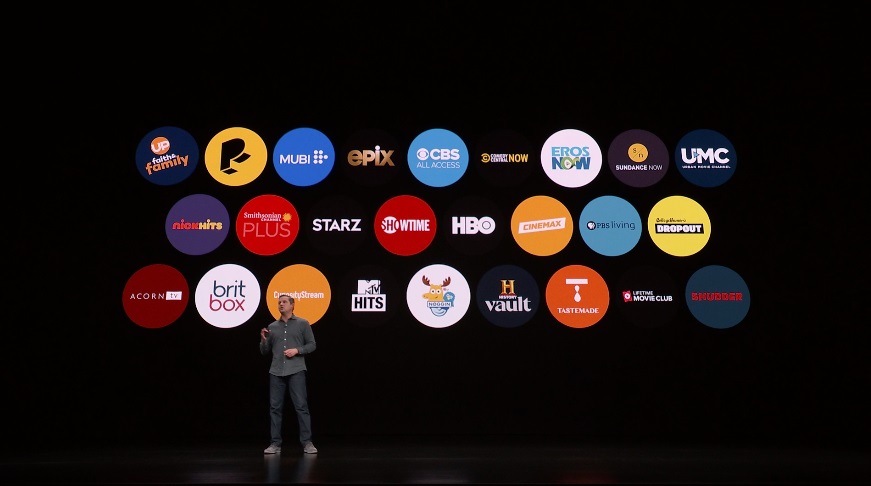 As expected, all the Apple channels will be available on-demand and ad-free, with the content downloadable for offline viewing as well. Family sharing is also possible with Apple's Family Sharing option on its devices.
It sounds like a fair offering, and an à la carte selection of third party content from within their app is a great option for subscribers – provided you have a device that can access the service. However for streaming services price and content are king, particularly when entering an already highly-contested market with massive incumbents, and that's where too little is known about Apple TV+ right now.
Apple's also made no secret that they want their service to be family-friendly, so don't expect too much in the way of edgy or biting content. I've also heard a few rumours that some content creators are unhappy with Apple execs – who've no experience in the entertainment industry – being very hands-on in the creation of original content and wanting content toned down and sanitised of anything that could be considered controversial. Time will tell though.
Last Updated: March 26, 2019