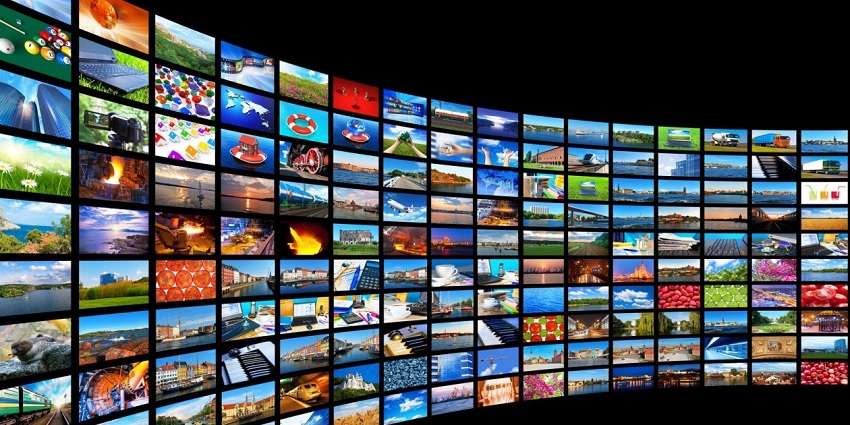 I think it's fair to say that streaming has changed the world when it comes to watching television and movies. It's scary to think that Netflix – the largest player in the market – only launched its streaming service in 2007, and in little over a decade the technology has exploded across the world, with millions of viewers watching their entertainment via the internet.
Merely six years later Netflix's first original series, House of Cards, premiered worldwide and shook the traditional entertainment industry to its core – what was simply a digital distribution hub became a serious industry competitor overnight. Their success didn't go unnoticed or unchallenged, and many other companies have since joined the streaming service fray with their own services and original content. Online retail giant Amazon has its Prime service, Hulu was formed as a joint venture between entertainment giants Disney, 21st Century Fox, Comcast (NBCUniversal), and Time Warner, Google has begun dabbling in original content with its YouTube Red initiative, and Facebook has also indicated it intends to explore opportunities in the streaming space.
Much has been written in recent months about Disney's announcement that they would be launching their own streaming service in 2019 as the exclusive home for all their content, such as Marvel, Star Wars, and much more should their potential buyout of Fox go through. Amazon has also made headlines recently by picking up the rights to major franchises like Lord of the Rings, Conan the Barbarian, and Ringworld among others.

Basically, everyone wants a piece of the rapidly expanding streaming pie, and technology darling Apple is no exception. Last year they hired former Sony Television execs Zack Van Amburg and Jamie Erlicht to head up their entertainment division which is now headquartered at the former MGM Studios lot in Culver City, California. Since then they've announced straight-to-series production deals with a number of big names in the industry. Steven Spielberg is on board for a reboot of his anthology series Amazing Tales, Reese Witherspoon (with three shows) and Jennifer Aniston are teaming up for a morning TV comedy series, Battlestar Galactica showrunner Ronald D. Moore has signed on for an undisclosed sci-fi series, M. Night Shyamalan for a mystery series, and others have joined Apple to create content for their service.
In a new profile in the New York Times, Apple has indicated that they're targeting a launch window between March 2019 and summer 2019 – US summer, so presumably June/July 2019 the latest – for their streaming service. As is normal for the tech giant, they're very tight-lipped on the details regarding just how they envision distribution and pricing to work, and just what content will all be available when they do go live. One thing that was confirmed was that, much like Disney's own streaming service avoiding any R-rated content, they will be shying away from "darker" content. The latter is what caused Bryan Fuller to drop out of the Amazing Tales reboot, where he still has to be replaced. It's also quite an aggressive release window, as many of the shows reportedly do not even have initial scripts in place yet.
It's going to be interesting to see how this all plays out. When it comes to original series first impressions count, and that's especially true when you don't have much franchise name recognition for your content in the way Disney, Amazon, or Netflix do. In my opinion star power has waned considerably over the years, so I wonder how many people would actually subscribe to their upcoming service to watch a show from Reese Witherspoon. It'll honestly depend on what they show off their series beforehand, not on the names attached to the programming. You also have to factor in the willingness of potential viewers to sign up for yet another streaming service, an increasingly relevant factor as more and more players enter the market.
One thing we do know though is that the streaming market is very lucrative and Apple has very deep pockets, so even if they do stumble in the beginning, they have the ability to see it through.
Last Updated: March 27, 2018