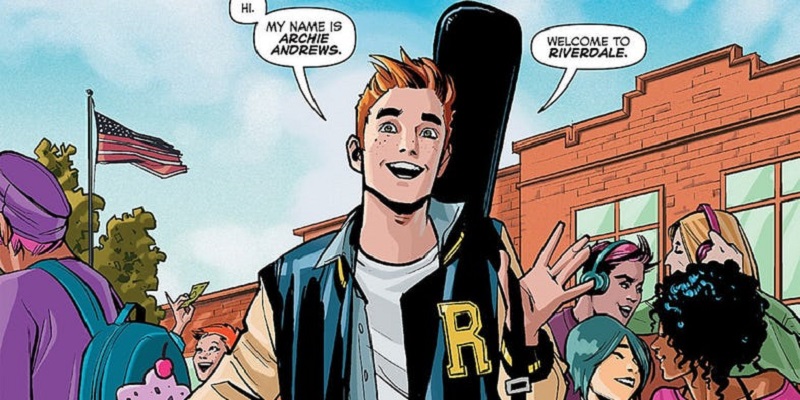 And now for something completely different. The Archie Comics have been a source of inspiration for many of us while we were growing up. Apart from the current CW show Riverdale and a standalone Josie and the Pussycats film, Archie Comics haven't made much of a splash in the movie or TV worlds though. That is about to change at least. If you love Bollywood movies that is.
It turns out though that Archie Comics have inspired not just people on the western side of the world or in South Africa, but also the eastern side of the globe as the people of India are also huge fans of the comics and a new report from Variety has revealed that Graphic India has teamed up with Archie Comics to bring the characters into a Bollywood movie, as revealed by Graphic India CEO Sharad Devarajan:
Archie, Betty, Veronica and Jughead have been a source of inspiration for numerous Bollywood films over the years, and now it's time to take them fully into Bollywood in an exciting new twist of a story that we have planned. These characters have held a special place in the hearts of Indians for decades and we have no doubt that the new Indian cast of Archie and the gang will be an exciting moment for the country.
Given the character's timeliness relatability, I guess this shouldn't be too much of a stretch. Still, I find it hard to see all the likes of Archie, Betty, Veronica and Jughead, first introduced to the world in 1941, as a Bollywood inspiration. Given the comics references to music, I guess it shouldn't be too unexpected when we see Jughead talking about his love of a good burger before breaking out into a song and dance in a variety of different locations and surrounded by dancers that came out of nowhere.
Even if it's not exactly my thing, Bollywood remains a massive appeal around the Globe and continues to bring in more money than even Hollywood at times and so it's only fair they give this franchise a shot considering Hollywood seems reluctant to do so.
Last Updated: March 9, 2018