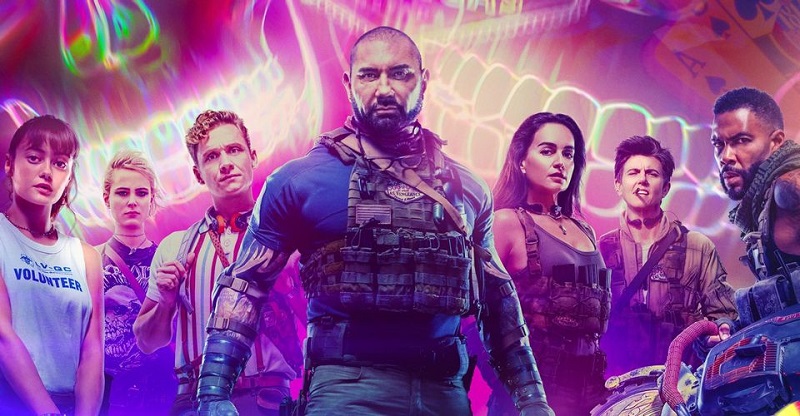 Zack Snyder is arguably more popular than he has ever been thanks to the hype of his recut Justice League film. As popular as the director is now though, his films have attracted criticism for being pretty to look at but often feel overstuffed, and tend to meander. For Snyder's next big Netflix film, he's returning to the genre that kickstarted his career: A new take on the zombie apocalypse in Army of the Dead.
Will this film continue to showcase Snyder's remarkable strengths as a visual storyteller and provide us with fantastic zombie action or will it be stuffed with indulgent slow-motion shots that drag the story on and ruin the pace of the movie? We have some early reactions to the movie, and it looks like the answer to those questions are a resounding "yes":
Army of the Dead certainly sounds like a stunning film from a visual perspective. There's plenty of praise for its action sequences and wonderful world-building, and apparently, there's a truly amazing opening credits scene that needs to be seen. In fact, it might be worth the watch just for those credits alone and then you can move on elsewhere, based on how amazingly these people describe it. A lot of other Snyder touches like the over-use of slow-motion and it being far longer than it needs to also apparently permeate this movie.
It all sounds pure Zack Snyder which means if you are a big fan of his, you will love this and if not, well then you might get some enjoyment, but probably will not be too enamoured by it.  With comments saying that this it is his best film since Watchmen, that is indeed high praise. It is perhaps worth reminding that these are just early reactions and not official reviews, so there are probably many details that we will only know more of in time.
Thankfully though the movie's release is only 10 days out with Army of the Dead arriving on Netflix on May 21.
Last Updated: May 11, 2021