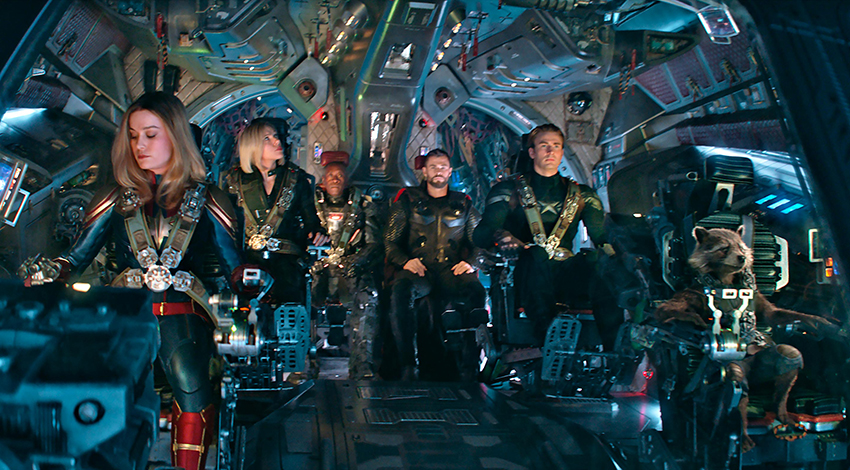 In rather unusual box office news, Avengers: Endgame has already broken box office records in China despite the fact that it will only release in 10 days. With the way this film has just smashed all expectations since its tickets went on nearly sale two weeks ago, this probably should not have come as a surprise.
The report comes from Asian box office analyst Gavin Feng (via CBR) who reveals that the massively-anticipated Marvel blockbuster's pre-release ticket sales has already shattered the Thursday early screening record set by The Fate of the Furious and its ticket sales in 2017. And sales are still climbing!
It's also been revealed that it took Endgame only six hours to pull of the historical first of selling more than one million pre-sale tickets in China. What's more, that's already more tickets sold than Avengers: Infinity War sold in its first two weeks, and already marks it as the sixth biggest foreign release in China ever! And it's not just in China where Endgame is selling ridiculous amounts ahead of its release.
We've already heard that the film shattered Star Wars: The Force Awakens' first-day pre-sale ticket record in just 6 hours, but according to US ticketing giant Fandango, Endgame is currently outselling Infinity War at five to one on their portal. Just in case you need a refresher, Infinity War opened in the US last year with the biggest domestic opening weekend ever with $257.6 million. That means that if my maths is correct then Endgame is probably going to make around… er… carry the one… ALL THE MONEY!
Avengers: Endgame will smash its way into cinemas and probably the record books on 26 April.
Last Updated: April 15, 2019