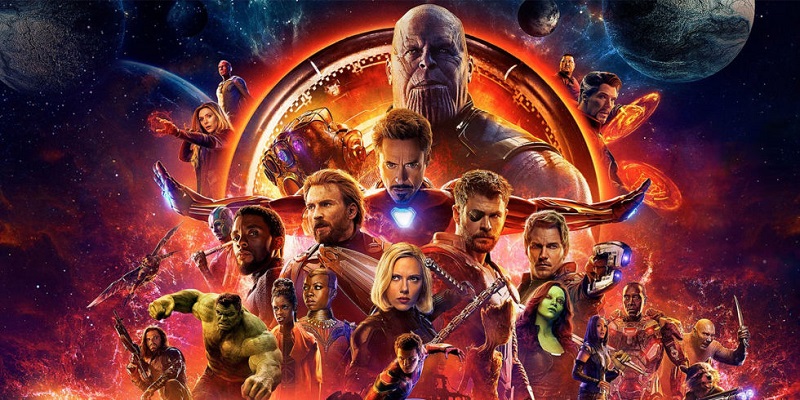 If you had the Infinity Gauntlet, what would you do with it? End world hunger by doubling all the resources in the galaxy? Bind Robert Downey Jr's soul to the Disney extended contract stone? Wipe out half of the hipsters in Cape Town so that the universe can be perfectly balanced at long last? See, this is probably why I'll never be allowed to wield an item of unbelievable cosmic might and also because even the combined might of universal singularities harnessed into one magical gauntlet won't give me what I desire the most: Normal-sized hands.
What I can get my embarrassingly tiny hands on though, is the Avengers: Infinity War Blu-Ray next month. While it'll hit a digital release on July 31, the actual Blu-Ray will drop on August 14 with a plethora of special features, if you're into that sort of stuff. Here's the full list of all the Infinity extras, via io9:
Strange Alchemy
Share the thrill of characters from across the MCU meeting for the first time—and discover why some were teamed up together.
The Mad Titan
Explore the MCU's biggest, baddest villain, his trail of influence through the stories, and the existential threat he represents.
Beyond the Battle: Titan
Dive into the climactic struggle on Thanos' ruined world, including the epic stunts and VFX, to uncover the source of its power.
Beyond the Battle: Wakanda
Go behind the scenes to find out how the filmmakers pulled off the most massive and challenging battle Marvel had ever attempted.
Deleted and Extended Scenes
Happy Knows Best – Tony and Pepper spar over the details of their upcoming wedding—until a hassled Happy Hogan pulls up with an urgent request.
Hunt for the Mind Stone – On a darkened street, Wanda Maximoff and the wounded Vision attempt to hide from Thanos' brutal allies.
The Guardians Get Their Groove Back – As Peter Quill and Drax quarrel over their failed mission to Knowhere, Mantis interrupts with news.
A Father's Choice – Thanos confronts Gamora with a vision from her past—and with lying to him about the Soul Stone.
Gag Reel– Watch your favorite Super Heroes make super gaffes in this lighthearted collection of on-set antics.
Audio Commentary
By Anthony and Joe Russo, Christopher Markus and Stephen McFeely
What, no deleted scene of the Defenders mourning the fact that Iron Fist managed to not die after Thanos snapped his fingers? Bummer.
Last Updated: July 11, 2018