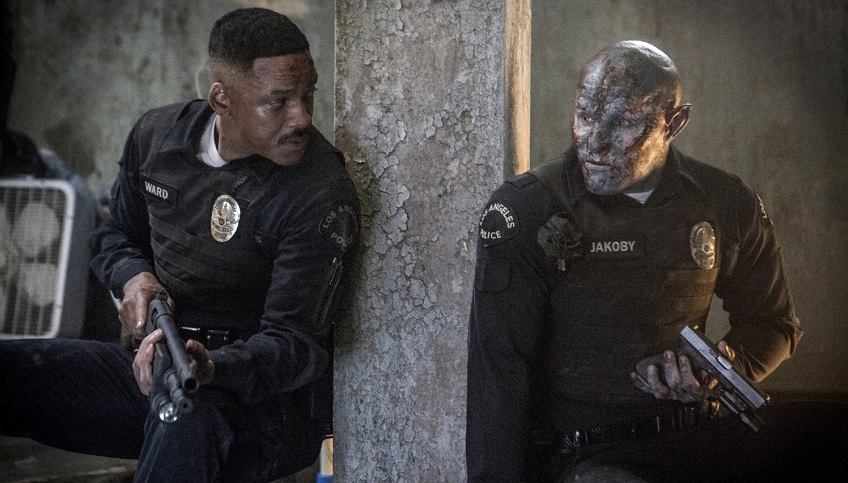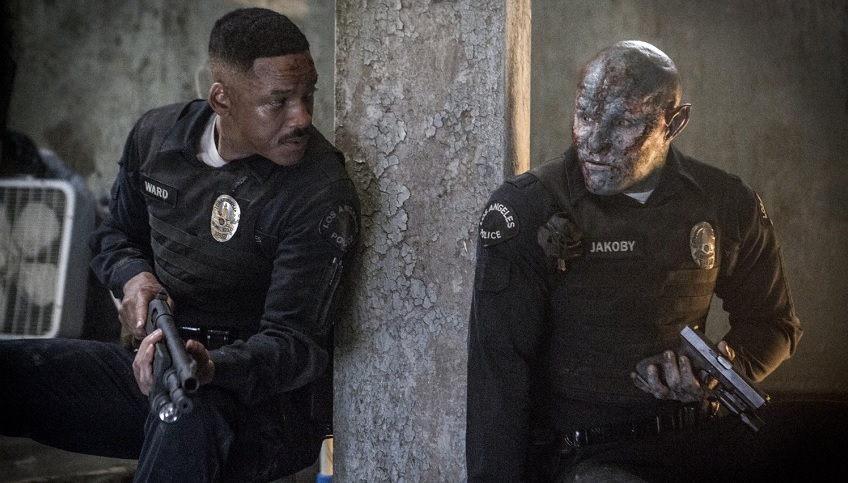 You may have heard that Netflix is looking to spend big on original content next year, but the streaming media giant's chequebook is already blurring in 2017 (kids, ask your parents to explain what a chequebook is). Upcoming fantasy-action movie Bright is said to have cost Netflix a not insubstantial $90 million dollars. That is definitely a very hefty price tag for a movie that won't ever debut in cinemas, but luckily it looks like it bought them something pretty f–king cool though!
Penned by Max Landis (Chronicle) and directed by David Ayer (Suicide Squad, End of Watch, Fury), Bright is "set in an alternate present-day where humans, orcs, elves, and fairies have been co-existing since the beginning of time" and sees Will Smith as a xenophobic human cop named Ward, who is forced to partner up with Joel Edgerton's Jakoby, the first orc to be accepted in the police force. The two mismatched partners need to set aside their differences though when they get caught up in a case involving a magic wand, insanely powerful artefacts that were thought to just be myths.
If that premise sounds insane, that's because it totally is. Especially when you check out the latest trailer which doesn't just up the action intensity but shows exactly how this is not a kids movie, with violence and swearing all over the place. Oh and Will Smith at his awesome Will Smith-est! Check it out below!
While he may have recently dipped into superhero and war movies, for a long time Ayer was the man to go to when it came to gritty movies about LA cops, including penning the Oscar-winning Training Day. And now with Bright he has somehow managed to merge all those sensibilities into one, and somehow it doesn't just work, but looks phenomenal!
Along with that kick-ass new trailer, we also have a new featurette that goes behind the scenes of the film and delves more into its characters and how they act as a thinly veiled allegory for real-world race relations in America.
Bright is scheduled for release on Netflix on 22 December and also stars Noomi Rapace, Lucy Fry, Edgar Ramirez, Ike Barinholtz, Enrique Murciano, Jay Hernandez, Andrea Navedo, Veronica Ngo, Alex Meraz, Margaret Cho, Brad William Henke, Dawn Olivieri, and Kenneth Choi.
Last Updated: October 26, 2017