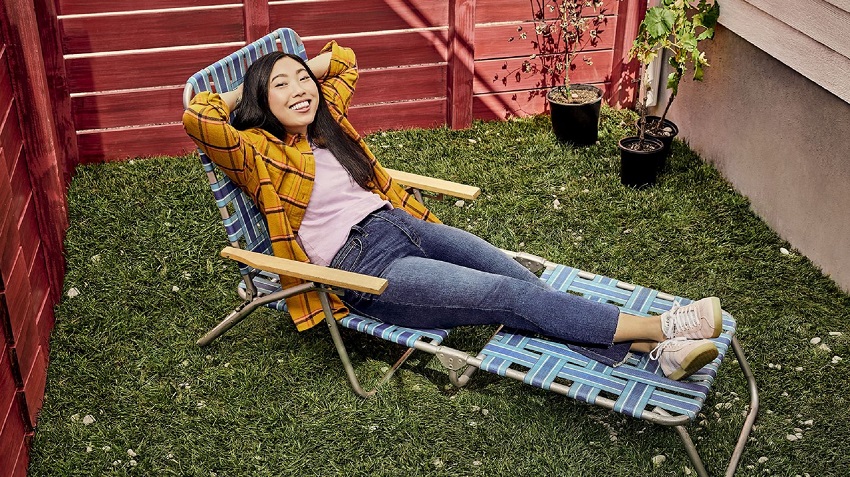 Awkwafina Is Nora from Queens is the upcoming comedy series starring ( which shouldn't come as a surprise seeing as it's right there in the title) Awkwafina. The rapper-turned-actress has become a fast favourite of mine over the last two years thanks to her roles in Ocean's 8, Crazy Rich Asians, and The Farewell. It's also refreshing to hear someone whose voice is more gravelly than mine after smoking a pack of Gunston Plain in a single sitting.
The series is a vaguely autobiographical take on the life of twenty-something slacker Nora Lum – Awkwafina's real name – who lives in the suburb of Flushing, Queens, New York City – which is where she grew up – with her dad (BD Wong – Mr. Robot) and grandmother (Lori Tan Chinn – Orange Is the New Black) – her two primary influences when growing up after her mother passed away when she was four years old. So while those details might be true, everything else is beautiful, over-the-top chaos when she's forced to leave the nest and become an adult.
The show's short and sweet summary is as follows:
Nora might have grown up in New York, but that doesn't mean she's a grown-up.
Let's take a look:
I can dig it. I love absurd comedy series because they're a great way to decompress after a long day of pretending to be a serious adult – there's just something comforting about watching someone getting into ridiculous situations and saying all the wrong things, but it all turns out fine in the end. It's also a style that can go horribly wrong very quickly if the acting and dialogue aren't up to par, but I'm happy that isn't the case here after this brief look.
And if you don't think her foul-mouthed, murder-happy grandma isn't stealing the show, you're wrong. So, what do you think?
Awkwafina Is Nora from Queens will premiere its ten-episode-long first season on Comedy Central on 22 January. It also stars Chrissie Fit and Jonathan Park.
Last Updated: December 3, 2019