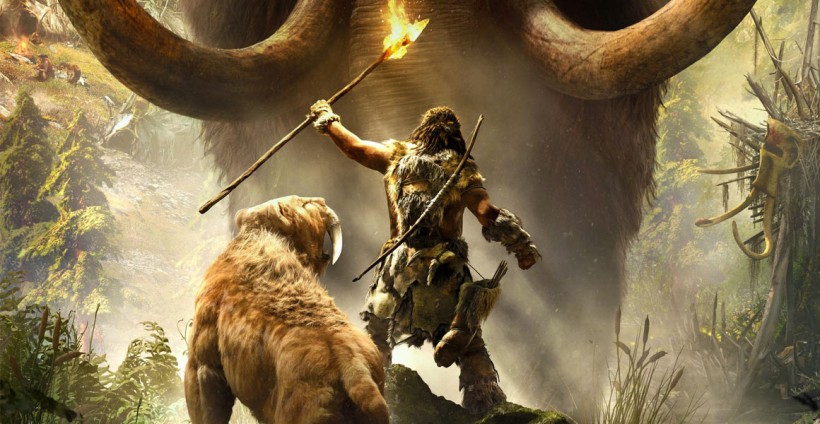 Far Cry Primal really impressed me this week in London, and it comes down to two important features. For starters, the game feels like a Far Cry game – with the usual structure and gameplay loop that you've come to expect from the franchise. The second is the way it tries its best to alter that formula, but instead manages to turn Far Cry into something familiar with a strong twist.
Beast Mode is the prime example for this in Primal, and it's the biggest change the game will feature. Instead of just hunting wildlife around you, beast tamer Takkar can bait and tame the savage creatures of prehistoric days to his will. Beast almost act as another weapon arm, featuring all sorts of traits and stats that make choosing them just as vital as collecting them.
They're your budding AI partners in battle, and Creative Director Maxime Beland and his team at Ubisoft Toronto have been having a great time bringing them to life.
Maybe even more interesting is the way Far Cry Primal combines its various controls over beasts in a seamless way. As Beland explains, Takkar is able to issue attack orders to his selected companion from the sky, while surveying the area with his owl.
"You can actually gives orders to your beast through the owl. So if you're flying above an area, maybe a bonfire where a couple of enemies are, you can mark the enemies that are there, you can send your best or you could do a dive attack and take an enemy out."
There's certainly for more to see when it comes to Primal's beasts, and especially the way they further integrate with the game's staple RPG mechanics over the course of the game. But Beasts add another essential layer to Primal, so that it feels welcoming but new at the same time. Far Cry Primal is out in February next year.
Here's the gameplay premiere from the Game Awards last night. We;ve got some of our own, hands-on gameplay coming up later.
Last Updated: December 4, 2015