Readers we are on to you. You come here wanting to find out everything that is good in entertainment, but what you really want to see is the terrible. We have many trailers and reviews up here of exceptional films and you'll enjoy it, but not love it. The moment we post a trailer or review of something that is extremely bad… and you all flock to watch and read it. This trailer probably doesn't need an introduction as its title will probably already give away whether this is any good or not. So – watch away I guess.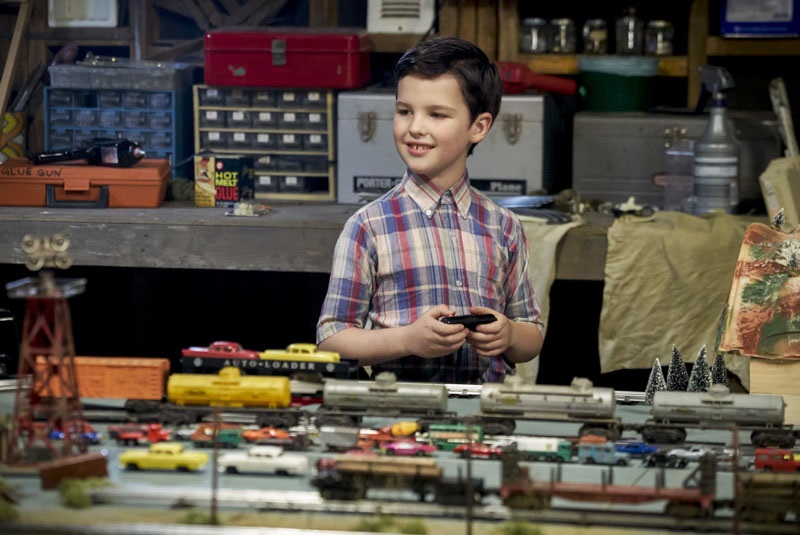 Truth is, this prequel to the story of Sheldon Cooper is not as bad as I thought it would be. Whether you will love it or not though is all down to how much you enjoy The Big Bang Theory, because Sheldon is just as insufferable as a youngster as he is as an adult. And equally as socially clueless. He clearly isn't learning anything. This trailer for the Young Sheldon seems to focus on all the things that made the early seasons of the series so fun before they spoiled it with romance and other 'un-nerdy' things. Given the younger subject matter of Sheldon, I'm hoping they can keep it that way and then this series might actually be worth watching.
Ian Armitage is the young boy chosen to play the role of the world's most clueless genius as he enters the 9th grade as a mere 9-year-old and already starts to wreak havoc with his superiority complex against teacher's methods and his over-stringent application of the school rule book. I wouldn't be surprised if he doesn't make it past the first episode without a big beating.
The series also allows us to see Sheldon's relationship with his alcoholic father (Lance Barber) for the first time. Young Sheldon will also see Zoe Perry, who is the real-life daughter of Laurie Metcalfe who plays Sheldon's mother in the Big Bang Theory, giving some continuity to the look of the character. The series is rounded out by Raegan Revord and Montana Jordan playing Sheldon's siblings, with Jim Parson returning to narrate, so we can be reminded who Sheldon becomes. Not to mention lots of trains, because it wouldn't be a Sheldon show without trains… Why do I know so much about this topic?
Young Sheldon will be coming out on CBS later this year and likely be a hit whether it's good or not, much like its predecessor.
Last Updated: May 18, 2017