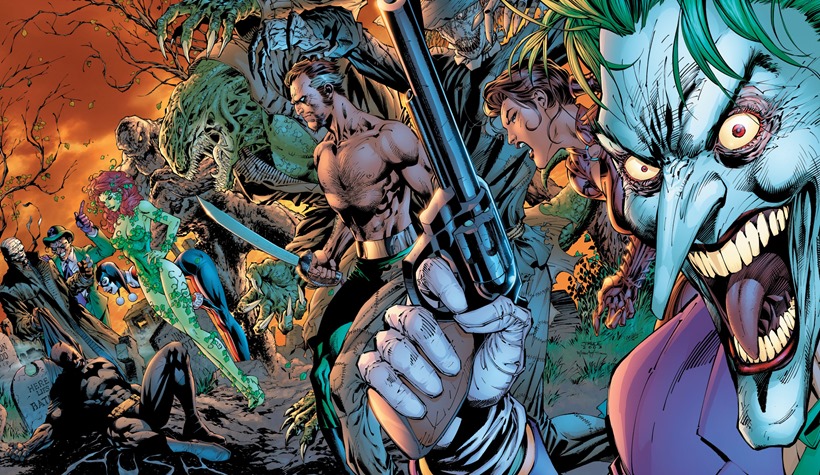 Batman V Superman may have failed to propel the DC Comics Murderverse into the billion dollar mark, but the blame for that underwhelming performance certainly won't be thrown at Ben Affleck's portrayal of the tortured dark knight. A massive departure from the role that Christian Bale dominated over a trilogy of movies, Affleck was a force of nature straight out of the comic books, with Warner Bros. wanting to lock the Volkswagen aficionado up for a solo Batman movie.
And that is happening officially, after Affleck clears his schedule of other projects and a small arthouse film called Justice League. Affleck turned in a script alongside Geoff Johns for the new take on Batman. So what's it all about then? Who's the primary villain this time after Ra's Al Ghul, the Joker and Bane all took a crack at the dark knight?
Apparently, there'll be a lot of villains gunning for the caped crusader.
According to Birth.Movies.Death, Affleck and Johns want to bring in "many, if not most, members of Batman's rogue's gallery" to menace Batfleck so that the "definitive Batman film" can be made to finally replace Tim Burton's 1989 masterpiece. Or next year's The LEGO Batman movie. Probably. What this probably means is that while there will be a primary villain to focus on, expect a lot of quick cameos.
With Batman villains Deadshot (Will Smith), Killer Croc (Adewale Akinnuoye-Agbaje), Harley Quinn (Margot Robbie), and of  course The Joker (Jared Leto) popping up in the Suicide Squad later this year, the possibility is there. Taking a quick trip to the ol' Arkham Asylum, is easy enough these days anyway. That place is just about open to all manner of cameos.
There's no set date on the Batfleck film yet, but DC and Warner Bros. will most likely want to fast-track development after Batman V Superman only managed to make under just over $862 million at the box office. Terrible, terrible stuff for a company that considers making enough money to buy Panama to be a disappointment. Although I'm hopeful that a proper Batfleck movie will do gangbusters at the box office if it isn't a nonsense romp with a plot that makes zero sense whatsoever outside of the upcoming extended cut.
Last Updated: May 3, 2016