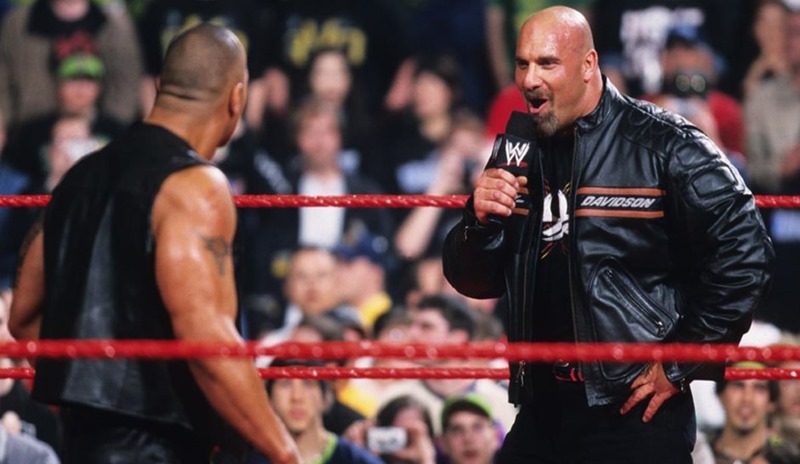 Suplex City tourism guide Brock Lesnar may be on the cover of WWE 2K17, but he's not the only big name popping up as a playable character in the annual instalment of 2K Games' long-running wrasslin' series. This year Bill Goldberg and his legendary streak that boasts numbers usually reserved for North Korean propaganda is also making a splash on the WWE 2K17 scene*, a deal that sees the infamous master of the Jackhammer slam back in to a WWE game for the first time since 2013's WWE 2K14.
Speaking to Ring Rust Radio via Wrestlezone, Goldberg detailed the deal that made this inclusion possible:
Well I don't have to talk to anybody. I spoke to with 2K directly and they did all the interaction with the WWE. I don't think this year is any different than the rest except for that they checked off on it. 2K wanted me either as a cover or a downloadable character for a number of years, and I think time may have healed a little bit of the wounds and I think that's the only difference this year.
Here's what has fans excited however: There's a correlation between appearing in a WWE 2K game and gaining entrance to the WWE Hall of Fame alongside other wrasslin' luminaries such as the Ultimate Warrior, Andre the Giant and Donald Trump. Does that mean that Goldberg is being inducted into the WWE Hall of Fame soon? "I can't divulge what goes on in those guys' brains. I have had no conversation or anything," Goldberg said.
In all honesty, this is a relationship between 2K and myself for the video game. I inspire to do nothing else besides this being a deal between the two of us. I don't think it opens the door to anything, but stranger things have happened. I did this to put a smile on my 10-year-old's face and that's it.
Hell, it put a smile on my face. Hopefully WWE 2K17 includes a locker room brawl option with Chris Jericho that ends up with somebody having a legit front choke-hold applied to their neck. Giggle.
*As a pre-order bonus! HEEEYYOOOOH!
Last Updated: July 4, 2016