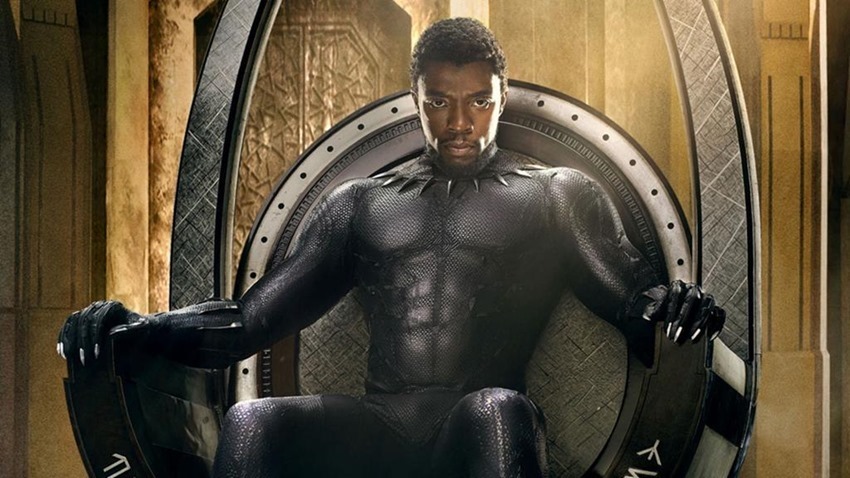 WAKANDA FOREVER! I'm sure if you listened carefully over the weekend, you would have heard that battle cry ringing throughout the country as cinemagoers turned up in their droves to not just watch but also celebrate the release of Marvel's Black Panther. As I explained in my box office round-up this morning, Black Panther has evolved beyond a mere blockbuster movie thanks to its reverence for African people and traditions. While it may have been a great movie that was a hit with all demographics, it has become a significant cultural and social event unlike any we've witnessed in recent times as audience members of colour can see people who look and sound like them, up on screen being noble kings and queens, warriors, heroes, geniuses and so much more.
Those themes struck a massive chord with fans around the world, but especially so right here on the very continent Black Panther pays so much homage to (and the country from which it borrows the "Wakandan" language). We've already seen how the film's premiere in Johannesburg over the weekend brought out international and local stars, while cinemas around the country played hosts to throngs of fans dressed up in traditional wear celebrating the release of this long-awaited entry in the Marvel Cinematic Universe. But just how many people actually turned up to watch the movie, you may wonder? Well, I believe the technical term is "a crapload".
According to a press release from Disney, "took in over R16.8 million at the South African Box Office with nearly 200k attendances for the 3-day opening weekend 16-18 February. This debut ranks as the third biggest industry opening weekend ever in South Africa (and the second biggest industry opening weekend ever, excluding previews) as well as the biggest opening for a Marvel Studios film ever in South Africa. In addition, Black Panther scored the highest Saturday Box Office of all time in South Africa, with takings of over R6.9 million on 17 February.
Elsewhere on the continent, Black Panther has become the biggest industry opening weekend of all time in both East and West Africa, with the film continually trending on social media in the run up to the release and over the weekend."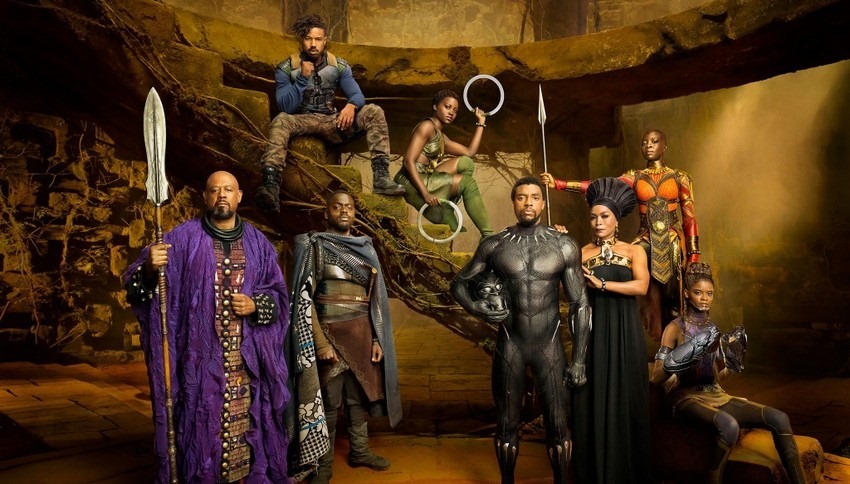 Those are seriously impressive figures – in comparison, last year's Fate of the Furious notched up the biggest local opening of all time with R20.1 million. Unfortunately, despite a serious amount of research and number crunching, we couldn't find exactly what the second biggest opening in SA history was, and Disney wasn't kind enough to share that bit of info. I can tell you though that Captain America: Civil War's R14.9 million was the previous titleholder for best Marvel movie opening in SA.
I often give local audiences a bit of uphill as they have a tendency to throw money at some terrible movies while some great ones absolutely flounder. This time they got things very right. If you haven't yet seen Black Panther – and judging from these numbers, there can't be that many of you – then I advise you to not only do so posthaste, but also to try and join a packed show full of your fellow Africans. It really is an incredibly uplifting and patriotic experience to see just how local audiences are reacting to this movie with unbridled joy and pride.
Last Updated: February 19, 2018