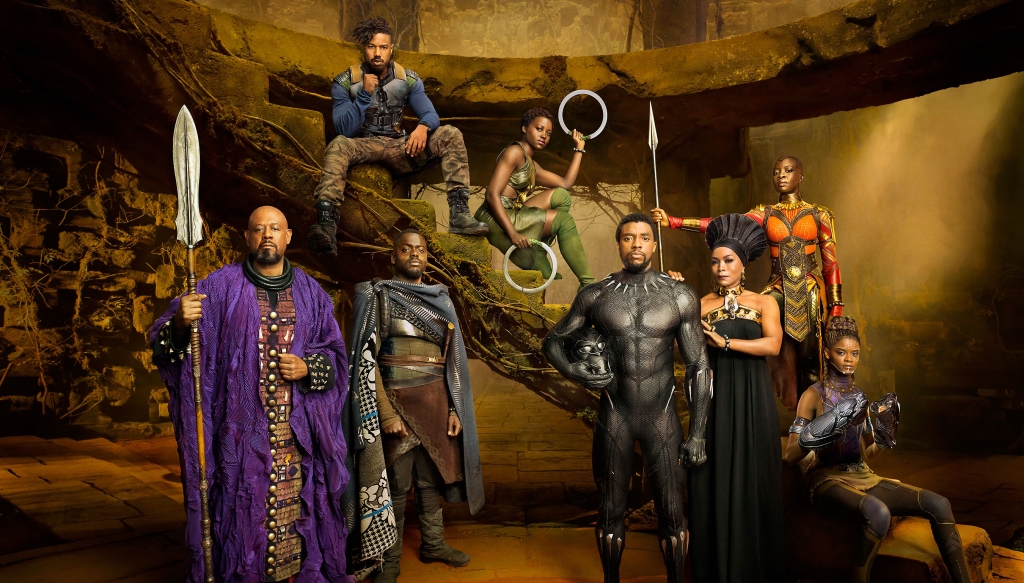 UPDATE: It turns out Black Panther was even bigger than we imagined. Disney updated the weekend box office figures for their latest Marvel movie earlier tonight, and it had actually surpassed everybody's projections. The film's three-day take has now been bumped up from $192 million to $201.7 million, making Black Panther only the fifth film in US history to open with more than $200 million. Subsequently, its four-day President's Day long weekend total has now also jumped up from $218 million to $235 million, giving it the third highest four-day domestic gross ever. And it may not be done yet as the final totals will only be confirmed 100% by tomorrow evening. At this point, Black Panther has already crossed the $400 million mark globally.
Original article follows:
Black Panther is more than just a movie. If you had checked out social media this weekend or even experienced it yourself in venues around the world – particularly here in South Africa – you would know that Marvel's latest has transcended the realms of comic book superhero blockbuster to become a cultural event. With its incredibly strong messages on black culture, on top of being just a damn good superhero movie, Black Panther was destined to open huge. Well, alongside the fictional African country of Wakanda, you can now add the box office under the rule of King T'Challa as Black Panther blew away even the loftiest expectations to as it is expected to earn a massive $218.2 million through Monday during the US' four-day Presidents' Day weekend.
Even if you remove today's projected numbers and dial it back to just the traditional three-day total, Black Panther still earned $192 million, which easily claims Deadpool's $132 million records for biggest February domestic opening and biggest Presidents Day weekend, as well as officially notching up the fifth largest domestic opening of all time! (Disney is now responsible for 8 out of the top 10 openings of all time).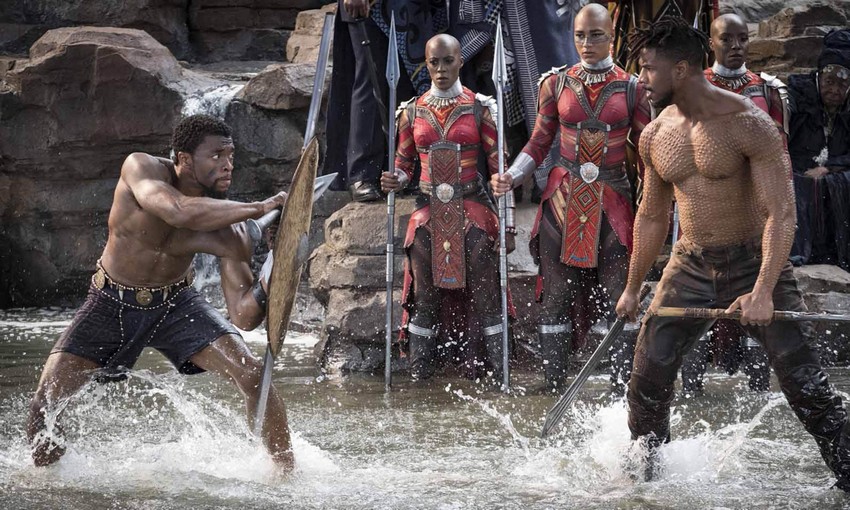 Black Panther's Friday take of $75.8 million (which includes the $25.2 million from early Thursday previews) is the eighth-largest opening day in US history and the largest for any superhero origin film. I specifically mention "origin" because superhero team-ups The Avengers and The Avengers: Age of Ultron still pip it with $80.8 million and $84.4 million respectively. The Avengers also still maintains its crown as the largest three-day opening weekend for any MCU film with $207 million, but Black Panther now pulls ahead of Avengers: Age of Ultron's $191 million to claim second place. And that's all just in the US!
On top of its domestic achievements, Black Panther opened to the tune of $169 million in 70% of all international markets, with Korea and the UK leading the way with $25.3 million and $24.8 million respectively. If estimates for today's Presidents' Day public holiday holds, Black Panther will be sitting on a gigantic $387 million global total after just four days. And it did all that without opening in the three other massive markets of China (9 March), Japan (1 March) and Russia (23 March). With nothing really offering suitable competition until Tomb Raider on 16 March though, and the film scoring a perfect A+ Cinemascored (meaning it's going to have some serious legs), you can expect Black Panther's totals to just keep on climbing exponentially over the next few weeks.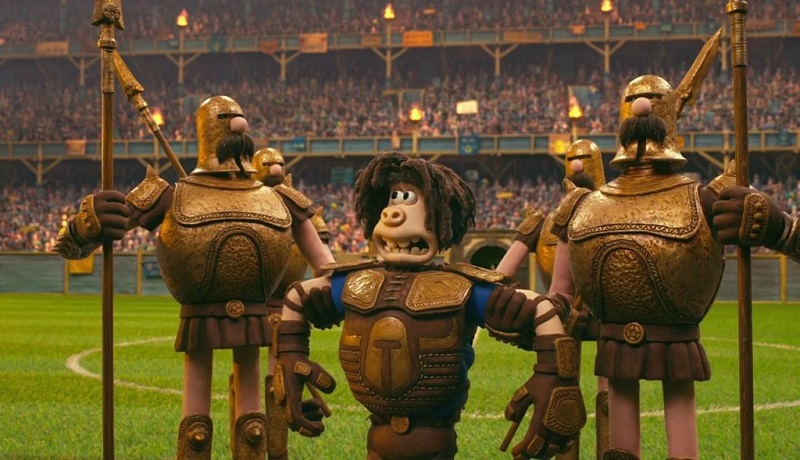 Surprisingly, Black Panther wasn't the only film to open this weekend past though. Not surprisingly, these other movies got absolutely destroyed as a result of trying to challenge the king. Early Man, the latest stop-motion animated effort from Wallace & Gromit creators Aardman could only scrape together $3.1 million for a seventh place debut, while things were even worse for biblical action-drama Samson… Oh, you've never heard of Samson? Don't worry, you probably won't ever again as the film squeaked out a measly $1.9 million to find itself debuting right at the tail-end of the top 10.
Meanwhile, as for the leftovers from last week, former no.1 Fifty Shades Freed dropped down to third place with a $16.9 million sophomore take, while Peter Rabbit holds steady in second place with $17.2 million. And as predicted Jumanji: Welcome to the Jungle has now shot past Spider-Man 2 to become Sony's second-highest grossing domestic release of all time with $377.6 million. Globally the Dwayne Johnson-led adventure movie sequel also just keeps on making money as it has now crossed the $900 mark, to become Sony's second-biggest international release as well, only trailing behind Skyfall's $1.1 billion.
Let's see what the rest of the US box office chart looks like:
| No. | Movie Name | Weekend gross | Percentage change | US Domestic gross | Worldwide gross | Last Week's Position |
| --- | --- | --- | --- | --- | --- | --- |
| 1 | Black Panther | $201.7 million | NE | $235 million | $404 million | NE |
| 2 | Peter Rabbit | $17.2 million | -31% | $48.2 million | $48.2 million | 2nd |
| 3 | Fifty Shades Freed | $16.9 million | -56% | $76.1 million | $266.9 million | 1st |
| 4 | Jumanji: Welcome to the Jungle | $7.9 million | -20% | $377.6 million | $904.6 million | 4th |
| 5 | The 15:17 to Paris | $7.6 million | -38% | $25.4 million | $36.1 million | 3rd |
| 6 | The Greatest Showman | $5.1 million | -20% | $154.4 million | $340.1 million | 5th |
| 7 | Early Man | $3.1 million | NE | $3.1 million | $3.1 million | NE |
| 8 | Maze Runner: The Death Cure | $2.5 million | -59% | $54 million | $259.2 million | 6th |
| 9 | Winchester | $2.2 million | -57% | $21.8 million | $21.8 million | 7th |
| 10 | Samson | $1.9 million | NE | $1.9 million | $1.9 million | NE |
NE = New Entry
Last Updated: February 19, 2018