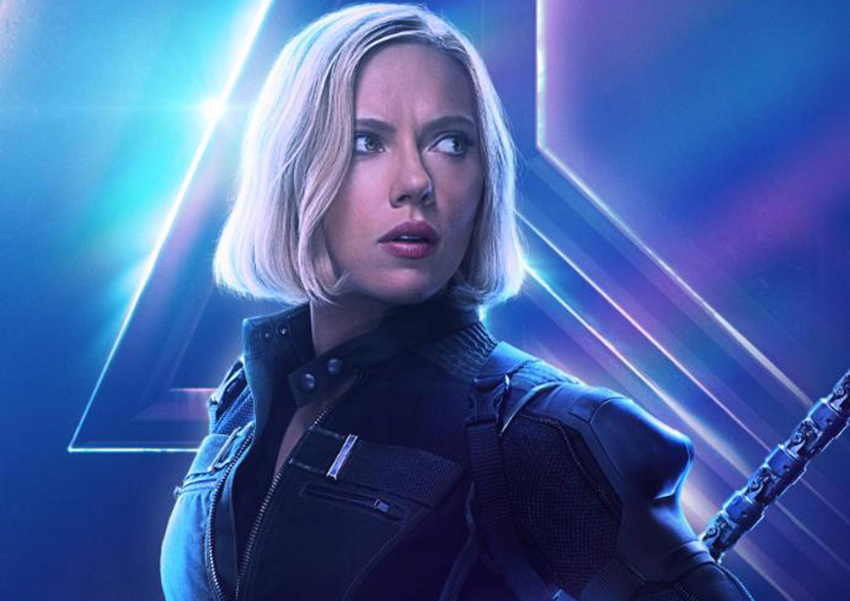 WARNING: THIS ARTICLE CONTAINS SPOILERS FOR AVENGERS: ENDGAME
After many, many years of fans calling for it, we're finally getting a Black Widow movie. Although not officially announced yet, the solo superhero feature focusing on Scarlett Johansson's badass super-spy actually started filming in Budapest last week. There was no big announcement of this production start and even the casting of Florence Pugh (Fighting With My Family), David Harbour (Stranger Things), and Ray Winstone (Sexy Beast, The Departed) was all lowkey as Disney and Marvel continue to keep this film completely clandestine, just like the rest of the Marvel Cinematic Universe's Phase Four lineup.
The fact that this film is happening now though is kind of odd considering that the last time we saw Johansson's Natasha Romanova in Avengers: Endgame, she was… uhm… dead. Since Marvel isn't stupid enough to undo her tragic ending – sacrificing herself to acquire the Soul Stone – this has led many to assume that this film will be a prequel dealing with her early years before she went from KGB spy to heroic Avenger. The first few set pics/videos that have emerged over the weekend seemingly support this as Johansson has been spotted sporting the bright red hair that was her trademark when she was first introduced into the MCU. However, these set pics also reveal something else.
Don't worry if you don't know what you're looking at there as it took me a few tries as well. The boxes you see in the first pic seemingly contain dummies that get used to replace actors in action shots, like in the second pic, where their bodies may get tossed around dangerously. So what is significant about this? Well, look closer at the boxes and you can see they're labelled "Natasha" and "Yelena". The former is obviously for Johannson, but the latter was reportedly made for Pugh, and this is huge.
In the Black Widow comics, Yelena Belova was a rival of Natasha Romanova's, also trained in the KGB's Red Room and sent to kill her when she defected to SHIELD. Eventually though, Yelena would become Natasha's ally with the latter helping to improve her skills through some hectic training. What's more, when Natasha retired, she personally picked Yelena as her successor. Yelena would serve as the new Black Widow with the Avengers for quite a while before Natasha returned to active service. While Yelena would spend the following years flip-flopping between hero and villain depending on the story arc, her good side eventually won out. And when Natasha was killed during the controversial Secret Empire storyline, Yelena took up the mantle again and has held it since.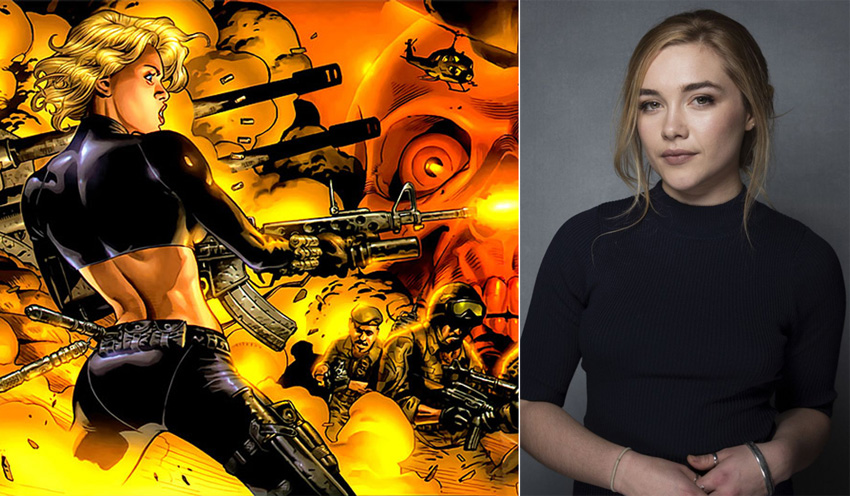 So what does this all mean for the MCU? Well, we know that the upcoming Hawkeye series on Disney+ will see Jeremy Renner's archer training up a replacement, so why can't the same happen for Black Widow? This prequel film could set up the 23-year old Pugh's Yelena (if that is indeed who she's playing) in the past and then she could emerge again in modern times to become the new Black Widow going forward in the MCU. Speaking recently with i09, Marvel Studios boss Kevin Feige wouldn't confirm that the upcoming film is a prequel – hell, he wouldn't even confirm that there is a film! – but using Breaking Bad and Better Call Saul as an example, he indicated how a prequel could still inform things in the future of the MCU.
There's a method to the madness. There's always a method and doing things in an unexpected way is something we find fun. There are ways to do prequels that are less informative or answer questions you didn't necessarily have, and then there are ways to do prequels where you learn all sorts of things you never knew before.

I look at Better Call Saul as a wonderful example of a prequel that almost completely stands on its own apart from Breaking Bad because it informs you about so many things you didn't know about before. So time will tell which way we've gone with a supposed Black Widow movie.
Hopefully we'll get some concrete info about all of this when Marvel returns to San Diego Comic-Con next month. Until then, beyond the details above, all we know is that Black Widow will be directed by award-winning indie filmmaker Cate Shortland (Lore, Berlin Syndrome) off a script from Jac Schaefer (Captain Marvel, Hustle) and Ned Benson (The Disappearance of Eleanor Rigby). It is rumoured to be scheduled for release in March 2020.
Last Updated: June 24, 2019