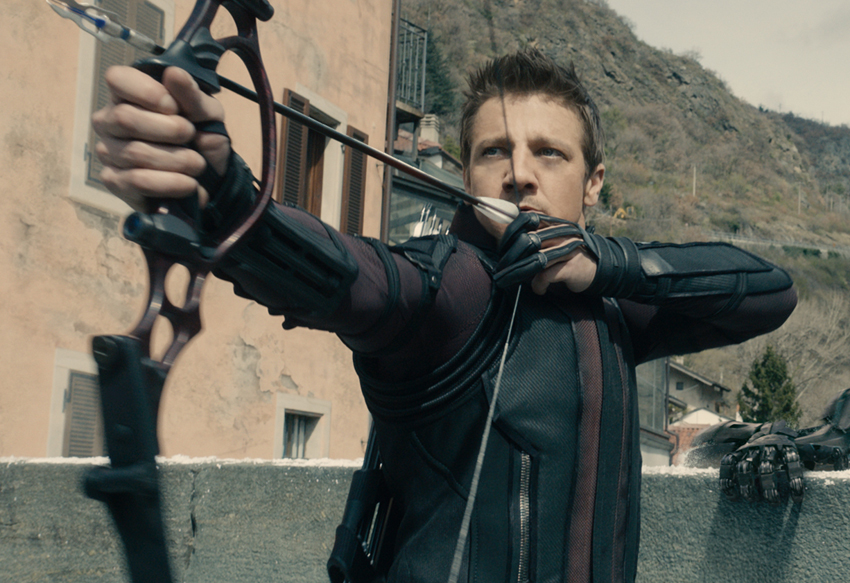 Jeremy Renner's archer with the impeccable aim missed out on all the happenings in last year's Avengers: Infinity War, but based on how deadly things turned out for the rest of Hawkeye's compatriots, this may have been a good thing. Clint Barton will be back soon in Avengers: Endgame though… and seemingly sticking around after that as well. That's because according to Variety, Renner will be reprising his superhero role in a new series being developed for the Disney+ streaming service.
Hawkeye (which we assume is what the title will be) will be joining the previously reported Disney+ series being developed around Loki, Vision & Scarlet Witch, and Falcon & Winter Soldier. It's believed that all these titles will be limited series of between 6 and 10 episodes and will take place completely in the post-Avengers: Endgame MCU. What makes Renner's show different is that he won't be the only Hawkeye around. According to the reports, the series will be an adventure story that will see Renner's hero passing on the mantle of Hawkeye to Kate Bishop. It's at this point where the comic book fans go "SQUEEEEEEE!".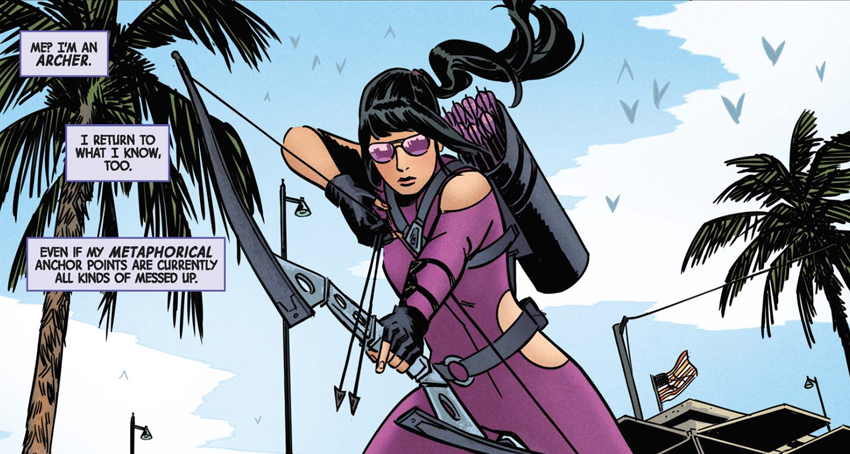 For the uninitiated, Kate Bishop was introduced in the comics in 2005 as a member of the Young Avengers. This was shortly after Avengers: Disassembled storyline in which Scarlet Witch was driven insane and killed off half the Avengers, including Clint Barton. Spurred on after surviving a brutal sexual attack in New York's Central Park years earlier, the wealthy Manhattan teen had trained herself intensely in various martial arts and decided to eschew her family's money but instead give back to those in need. When the fledgeling Young Avengers team bungled their way into her sister's extravagant wedding while trying to fight off bad guys, the capable Kate was the one that ended up saving them.
She – along with Ant-Man's daughter, Cassie Lang – would track down the team afterwards to petition for membership. And when the Young Avengers got attacked while at Avengers Mansion, Kate used the signature weapons of various fallen heroes she found in the building, including Hawkeye's bow, to help fight off their foe. Impressed by her actions, which reminded him of Clint Barton, Captain America would later declare her as the new Hawkeye.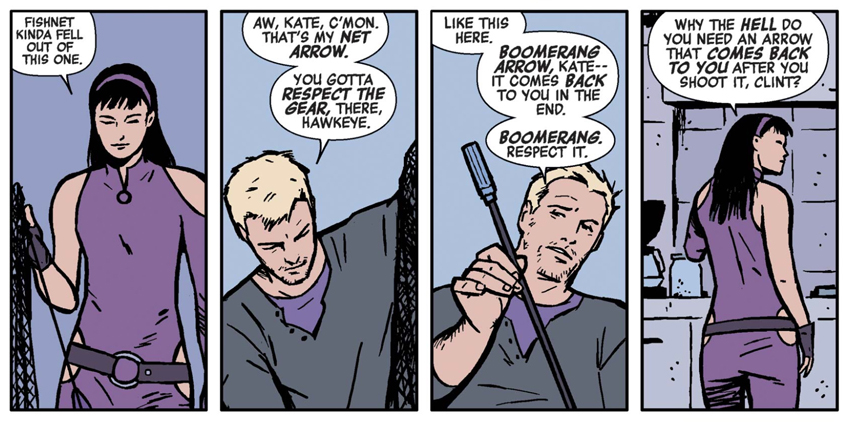 As things go in comics, Clint Barton would eventually get resurrected, leaving two Hawkeyes running around. And after the Young Avengers were declared as full-fledged Avengers by Cap, Kate became Clint's regular partner in street-level crime-fighting endeavours outside of his big scale Avengers missions. They had a back and forth relationship, as Clint is not a natural teacher, but it made for a very entertaining dynamic. This entire section was captured in writer Matt Fraction and artist David Aja's absolute masterpiece Eisner Award-winning Hawkeye solo comic, and its where Kate Bishop's popularity with fans rocketed.
Those same fans got incredibly excited when the second trailer for Avengers: Endgame showed Renner's Clint Barton training a young girl with a bow, but this is supposedly just his daughter. We know almost certainly that something bad happened to Barton during the events of Infinity War to drive him to take on the Ronin persona. It's suspected that his family was actually snapped out of existence by Thanos and this scene we see in the trailer is just a flashback.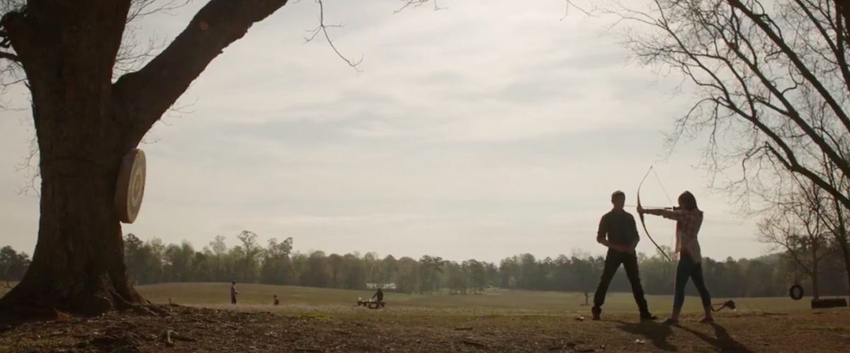 However, rumours have persisted for months now that 13 Reasons Why actress Katherine Langford's undisclosed role in the upcoming Endgame is in fact that of Kate Bishop. Of course there are competing theories that she's perhaps the grown-up daughter of two other prominent characters, but I won't get into the details of that theory as we're then heading into potential spoiler territory.
Whether Langford is the one playing her or not, the fact remains that the addition of Kate Bishop to the MCU is something fans have asked for numerous times. With Captain Marvel and the upcoming Black Widow film, Marvel are following through on their promises of representation for superheroines and other more diverse characters. Kate Bishop helps that worthy endeavour along very nicely. Plus, she's just damn cool.
Disney+ will be launching later this year, though the details have not been confirmed yet.
Last Updated: April 11, 2019