Up until the release of the Final Fantasy VX Omen trailer, Blizzard were the go-to source for fantastic gaming trailers. Their CGI adaptations featuring iconic characters from their flagship titles were always followed by the same question: Why don't Blizzard make movies/series?
The Warcraft movie was the first adaptation, and it was okay. However, that was not produced by Blizzard and it didn't feature the CGI we've all become accustomed to when awaiting the release of a new title. The worlds' longing for a Blizzard adaptation became more apparent after the release of the Overwatch shorts which played out as a series featuring the background story of some of their characters. They felt like an adult Pixar movie, and it seems Blizzard want to do more.
The interest in moving their favourite titles over to television came after the success of Skylanders: Academy which aired on Netflix last month. Netflix has become the number one place for series over the past few years as companies move away from traditional networks for their content. Stacy Sher, of Activision Blizzard, discussed the possibilities with BBC News after noting the success of Skylanders.
"We're going to do more but we're going to move very carefully and thoughtfully," Sher told Newsbeat. "We've already announced that we're going to do Call of Duty as a big feature film and that's an example of matching the game to the medium.

"We're going to pick the best medium for each title be it film, TV or shorts – the one that best serves each franchise individually."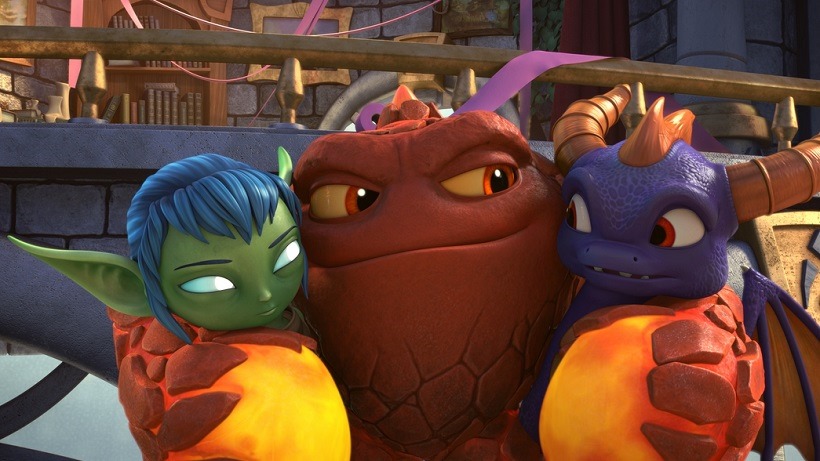 It has been a few months since we saw an Overwatch short, with Bastion leaving us awe-struck and feeling something towards a character which we thought was impossible. Sher continues, bringing to light these connections fans have with characters.
"The fans love these characters and want to engage more fully with them, they want to go beyond the storytelling capabilities of gaming.

"The way television engages you is different to the way games engage you.

"In games you are the character, in filmed entertainment you empathize with characters and you go on journeys with them side by side."
Feeling connected to characters in the Blizzard universe is a crucial part of the experience. The moment Raynor and Kerrigan kiss, when Vol'Jin makes Sylvanus Warchief of the Horde, and the fall of Diablo from the Heavens, these are moments every fan experienced first hand in playing and watching, and a moment which could be replicated on television to further strengthen the connection between player and game. It's a brilliant idea and the time has never been more perfect to bring these games to life.
Last Updated: November 1, 2016