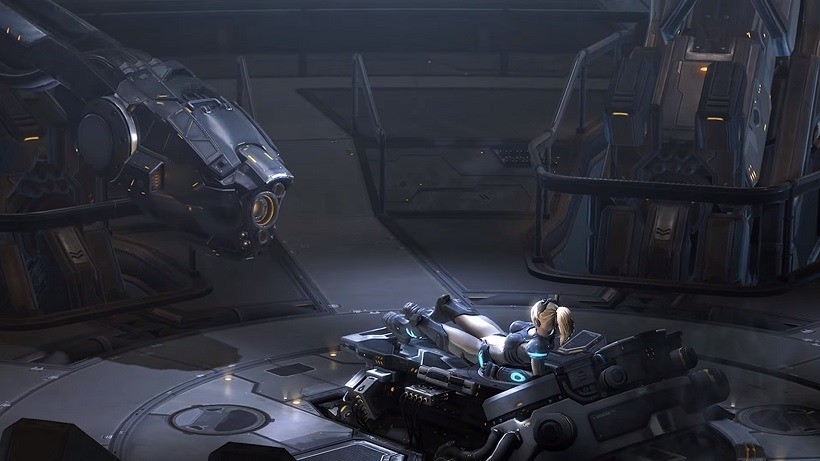 Happy Legacy of the Void day everybody!  While I've been super excited to play the game myself, a part of me was sad, because it would be the last bit of StarCraft we would be getting for a good long time.
Except, that couldn't be further from the truth. At BlizzCon this past weekend, Blizzard announced that StarCraft II would be getting more campaign content in the form of mission packs. I sat down with Lead Game Designer, Jason Huck to find out more about their plans for this part of the game moving forward…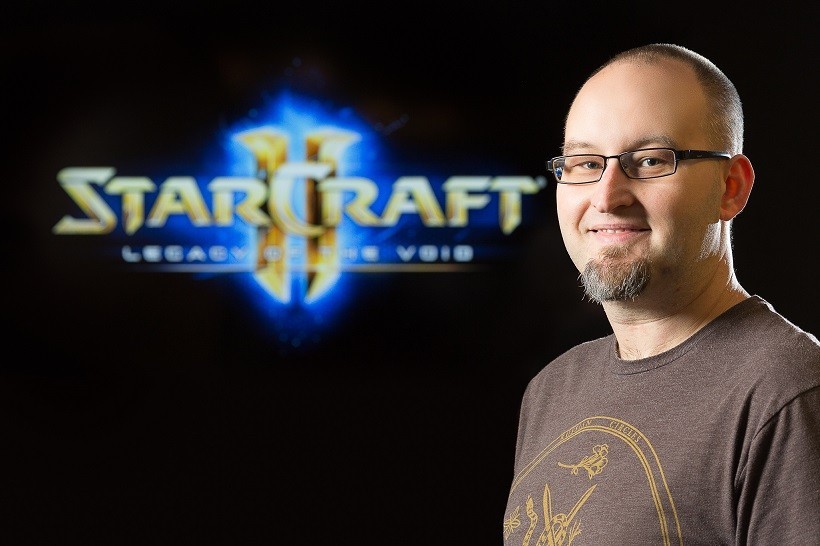 Would you mind telling us more about the Nova mission pack?
"Sure! This story is set a couple of years after Legacy of the Void. It's more of a personal and political story. Valerian is now in power – he is a much better ruler than his father, he's more for the people, you know? This opens him up for detractors to attack him. So there's that story going on, but this is the story of Nova. She is part of Valerian's black ops team.

From a gameplay perspective, we're going to be focusing on that. This is no longer a scrappy Terran resistance – there is now a ton of wealth and resources to play around with. This opens up doors for some really cool tech like spy gear and new, different weapons. We're really trying to focus on the ghost experience here."
How long is this mission pack?
"There are 9 missions total. The first three will release sometime next year. We're taking the episodic route because we want to get content to players faster, rather than making them wait for all of it."
After the Nova mission pack, what's the plan moving forward? Is there a set amount of content planned?
"No, we don't have a fixed value. We definitely want to react to the community and see what their response is to it. The nice thing about this format though is that it's flexible, so there are lots of options for us moving forward."
Would Blizzard ever consider remaking the original StarCraft's campaigns and releasing them in future as mission packs?
"Potentially. There's a lot of directions we've talked about, you know, things we could explore from the original, so yeah, that's an idea."
And it's that last bit that got me all excited. Yes, I am keen to play Nova's story. I spent countless hours, countless, playing the original StarCraft though. What I wouldn't give to see those old school missions revamped and rejiggered for the modern platform!
Oh, off topic, I don't know if you saw it, but at BlizzCon, there was a special exhibition match…
Archon mode allows two players to take control of the same army, opening up the game for some really crazy 1 on 1 bouts. At BlizzCon, there was a showcase match of the mode played by pro players. Will Blizzard have any official tournaments based on that moving forward? The APM would definitely be over 9000!
"We're definitely evaluating that idea. That was the point of the match – to gauge the interest of the public. There haven't been any solid decisions made with regards to implementing anything esports related just yet, but it's definitely a mode we like, and we'd like to see it played competitively in future."
I caught the 1 vs 1 finale myself at BlizzCon, and it was easily one of my favourite experiences. I can only imagine how fun the same event would be with Archon thrown in for extra APM!
Anyways, I'm done… I'm off to save the Protoss from extinction. Legacy of the Void is finally here, HOORAY!
Last Updated: November 10, 2015