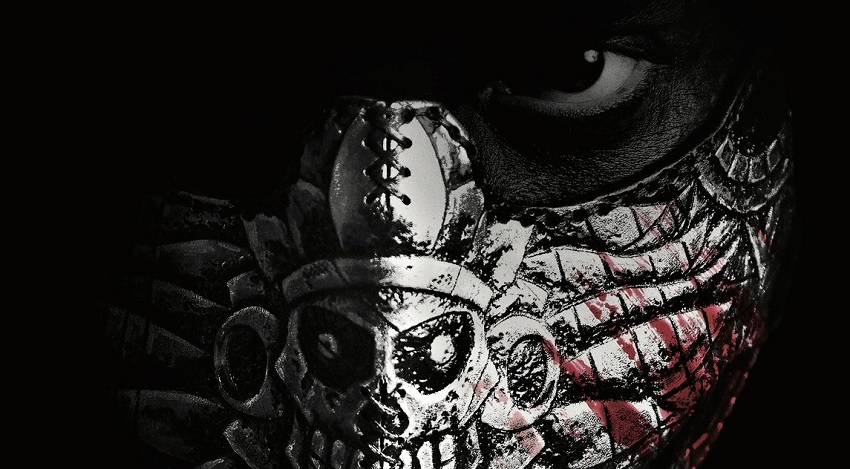 El Chicano is the upcoming Latino vigilante superhero action-thriller revenge tale – that was a mouthful. It's the feature debut of director Ben Hernandez Bray who has previously directed a few episodes of The CW network's DC Comics shows like Arrow, Supergirl and Legends of Tomorrow, but is far better known for his stunt work in numerous movies and TV series including the likes of Iron Man, Star Trek, The Blacklist, Transformers and more. He also co-wrote the script alongside Smokin' Aces and The A-Team's Joe Carnahan.
It stars Raúl Castillo (Seven Seconds) as an L.A.P.D. detective who's tasked with investigating a deadly drug cartel. After his partner is killed in the field he comes to the conclusion that the police won't be able to stop the cartel, and that more extreme methods are needed to bring them to justice.
The official plot synopsis is as follows:
When L.A.P.D. Detective Diego Hernandez [Castillo] is assigned a career-making case investigating a vicious cartel, he uncovers links to his brother's supposed suicide and a turf battle that's about to swallow his neighborhood. Torn between playing by the book and seeking justice, he resurrects the masked street legend El Chicano. Now, out to take down his childhood buddy turned gang boss, he sets off a bloody war to defend his city and avenge his brother's murder.
Let's take a look:
Slick, stylish and brutal action combined with a clichéd plot and portentous dialogue is what I see here, and how much you like this movie will be determined by how much your enjoyment of the former isn't overshadowed by the latter. Personally, I love mindless action that's all about the rule of cool, provided that action is done very well and it clearly is here – Bray's decades' worth of stunt experience has clearly paid off. The plot and dialogue might not live up to the quality of the action, but that's what makes this look like a great popcorn action movie. And for a movie that's made on a sub-$10 million budget, it sure doesn't look cheaply-made either as the actors are making the most with what they're given.
Sit down, switch off your brain and watch a cool-looking protagonist getting his skop skiet en donner (or ass kicking, for our foreign readers) on. What do you think? El Chicano is due to premiere in the US on 3 May. It also stars George Lopez, Jose Pablo Cantillo, David Castañeda, Kate del Castillo, and Aimee Garcia.
Last Updated: March 27, 2019